Karachi: Three injured in gas cylinder explosion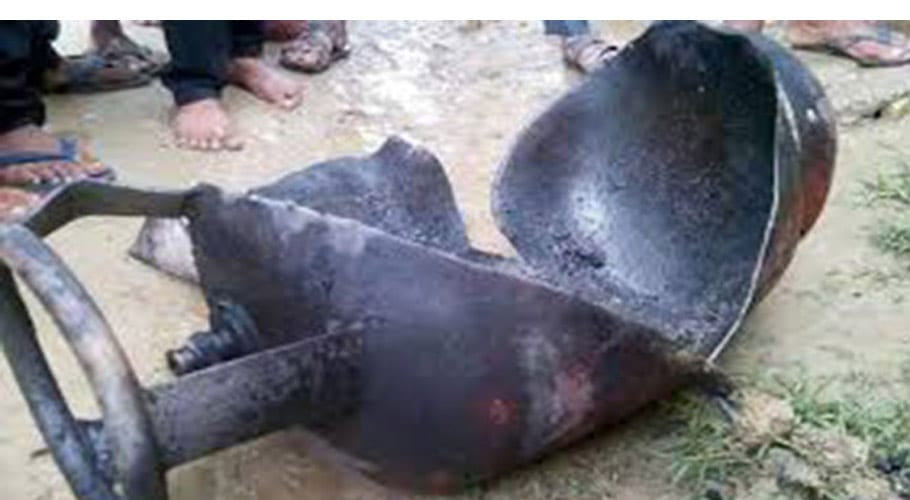 KARACHI: Three people were received critical injuries when a gas cylinder exploded in a rickshaw near Jauhar Chowrangi of the metropolis on Monday.
According to sources, the cylinder that was lying at the rickshaw blasted due to gas leakage. As a result, three people received severe injuries.
Police said three persons received serious injuries as parts of the cylinder hit them. They were rushed to a nearby hospital, where the condition of an inured stated to be critical.
On December 3, an eight-year-old boy was killed and six people injured after a gas cylinder exploded at a house near Dua Chowk in New Karachi.
According to rescue officials, the blast took place on the ground floor of the two-story house. Due to the impact of the explosion, the first floor of the house collapsed.
The injured were identified as 14-year-old Unzela, five-year-old Faisal, 40-year-old Adil, 18-year-old Nausheen, 18-year-old Saba and nine-year-old Saifullah. The police said that all the injured have been shifted to the burns ward of the Civil hospital for treatment.
Earlier, a man who was injured in a gas cylinder explosion at a house in New Karachi's Sector 5-D succumbed to his injuries during treatment at hospital On December 6.
Adil Hussain had suffered serious burn injuries in an explosion that had left a minor boy dead while six family members wounded.
The explosion was so loud that it was heard miles away and destroyed the rented house. A heavy contingent of law enforcers, including police and Rangers, attended the scene and cordoned off the area.
Volunteers from welfare organizations retrieved the injured from the rubble and transported them to Abbasi Shaheed Hospital where doctors pronounced eight-year-old Mazhar, son of Adil, dead.
While the injured were identified as Unzila, Fazalur Rehman, Adil, Nousheen, Saba and Saifullah. They were later moved to the burns ward of the Civil Hospital and the condition of the two was said to be critical.