JUI-F Chief decides to kick-off Azadi march from Karachi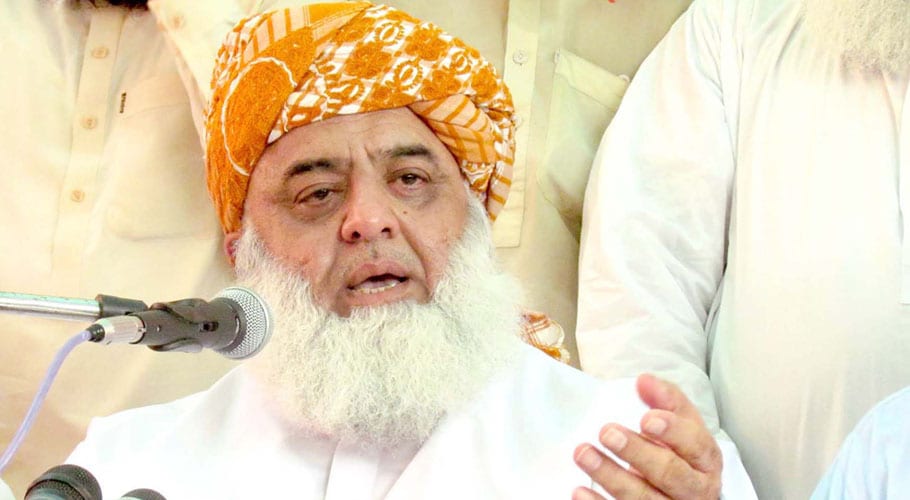 SUKKUR: Jamiat Ulema-e-Islam-F (JUI-F) chief Maulana Fazlur Rehman has announced to kick-off the anti-government march from Karachi.
Addressing a press conference in Sukkur, Maulana Fazlur Rehman said that the JUI-F would hold gathering in Karachi on 27th October.
The JUI-F chief said, "JUI-F will start Azadi March from Karachi and will enter into federal capital on 31st October." 
He said that the Rehbar committee of the joint opposition hasn't closed doors of talks.
In this regard, he said that the committee would meet Pervez Khattak led the government's negotiation team today.
JUI-F chief added, "On one hand the government is saying that they will not create hindrance in way of Azadi March, but on the other hand they[government] has banned all transport and petrol pumps in every district."
According to the JUI-F Chief, there will be no change in the date of the anti-government 'Azadi March'.
He said, "The Rehbar committee will decide the further strategy of Azadi March after reaching Islamabad."
Earlier on 3rd October, Maulana Fazlur Rehman announced to hold the Azadi march in Islamabad on 31st October.