JPMC resumes air ambulance service after two decades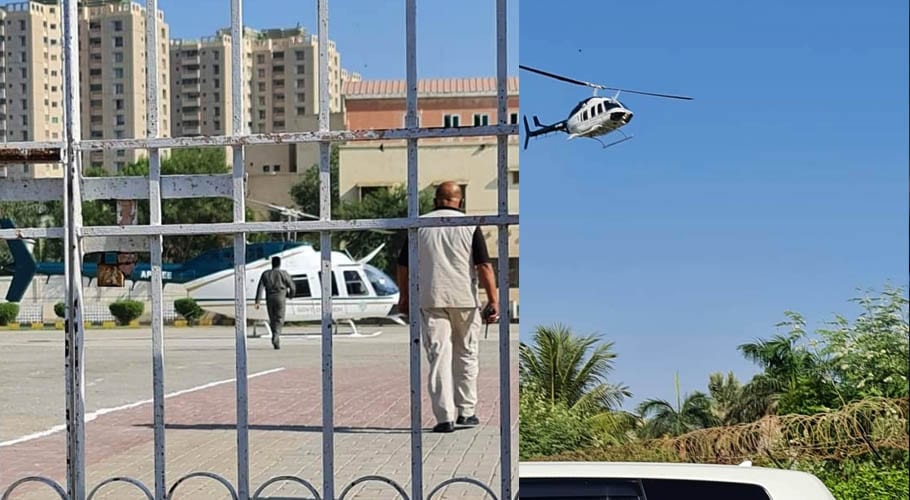 KARACHI: The Jinnah Postgraduate Medical Centre (JPMC) has resumed air ambulance services after more than two decades.
The helicopter of the Sindh government landed on the helipad on Monday. The service will allow critically ill patients from Sindh and Balochistan to brought in for treatment.
The Civil Aviation Authority (CAA) has allowed to construct a helipad on the hospital's roof and issued clearance for the helicopter to land at the JPMC. District Administration South has also arranged a fire brigade to deal with any untoward incident.
Helicopter ambulances were operational and used to bring in patients in the 1990s but the service was discontinued after the condition of the helipad deteriorated.
JPMC Executive Director Dr Seemin Jamali said patients can be brought through public and private air ambulance services. She said the need for having a reinforced helipad at the JPMC reemerged after incidents in far-flung areas of Sindh and Balochistan and now patients can be brought within a couple of hours.
She thanked the provincial government and said that more services are being provided at the JPMC to facilitate a large number of patients who come to Karachi for quality treatment.
JPMC Deputy Director Dr Yahya Tunio said the helipad was a reinforced landing platform and military helicopters, helicopter ambulances and mid-size transport ambulances could also land on it.
He said the district administration south would provide a fire tender whenever a helicopter would be landing at the JPMC's helipad. Officials of the Pakistan Rangers Sindh and police were also present on the occasion.