Jordan fire claims lives of 13 Pakistani nationals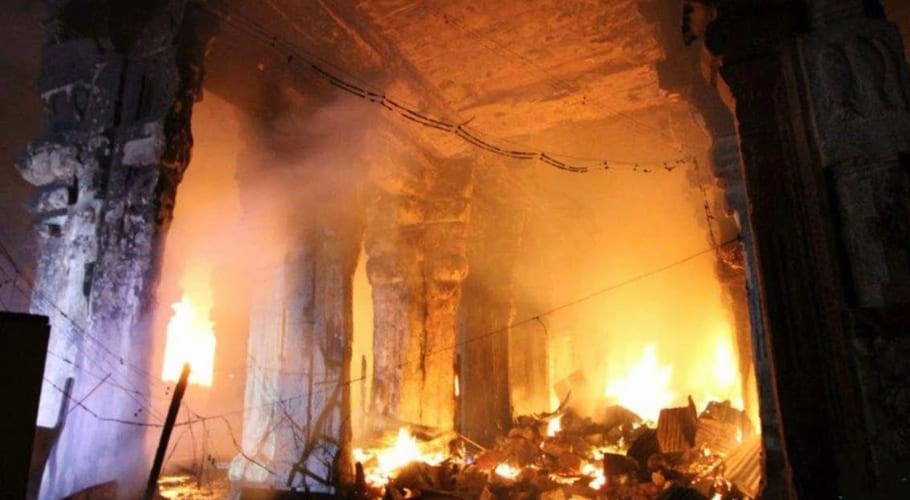 AMMAN: Thirteen Pakistanis have died due to the fire erupted in a farming estate in the Jordan Valley.
Jordan's civil defense confirmed the news that the fire broke out in folded iron sheds in the village of al-Shuna al-Janobia.
According to the fire service spokesman, people died in the blaze which was caused by an electrical fault.
Read more: Tyre godown in Karachi's Musharraf Colony catches fire
There were seven children, four women, and two man in the list of people who could not survive.
Thousands of foreign laborers live in poor conditions in private farms in the Jordan Valley, a fertile vegetable and fruit growing area. 
Also read: Five dead as Iraqi forces fire on protesters in Baghdad, Karbala
Jordan has in recent years seen several deadly incidents among Syrian refugees living in camps during the winter, such as fires caused by electrical faults or choking from domestic gas stoves.