Jammu Martyrs' Day being observed today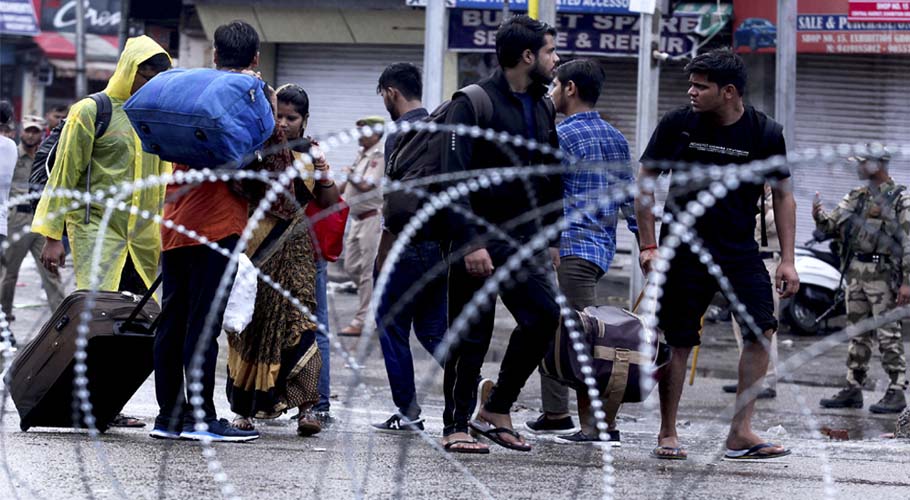 ISLAMABAD: Jammu Martyr's day is being observed today on Wednesday both sides of Line of Control (LoC).
Sources said that Kashmiris on both sides of LoC and world are observing the martyr's day to accomplish the mission of Kashmiris who laid their lives for freedom.
The Azad Jammu and Kashmir President, Sardar Masood khan said that orces of Maharaja Hari Singh, Indian army and Hindu extremists massacred thousands of Kashmiris when they were migrating to Pakistan in 1947. It is the bleakest chapter of Kashmir liberation struggle.
Jammu Martyrs day is commemorated every year with renewed enthusiasm to complete the mission of martyred Kashmiris at all cost.
On the other hand, Prime Minister of Azad Jammu and Kashmir Farooq Haider Khan also said that the torch alighted by martyrs decades ago would never be put off and the struggles to get libration would continue.
Earlier on Tuesday, normal life in Indian occupied Kashmir (IoK) continues to remain affected for the 93rd straight days due to the curfew imposed by the Indian military.
In IoK, an environment of fear and uncertainty persists as stories of night raids, torture, beatings, and incarcerations keep on emerging amid heavy deployment of Indian forces in every nook and corner of the territory.
Restrictions under section 144 and total ban on internet and prepaid mobile services remain enforced.