Israeli airstrikes in Gaza kill 11 people including 5-year-old girl
GAZA: The Israeli military launched deadly strikes on Gaza killing at least 11 people including a 5-year-old girl. At least 55 people were wounded and being treated at hospitals as a result of the Israeli raids, according to Palestinian health ministry.
The five-year-old girl, Alaa Qaddoum, was killed in a missile attack along with her father while they rode a motorcycle to go shopping for groceries.
"Her mother Rasha is in great shock. She lost her daughter and her husband in a blink of an eye and left behind three children. We are all shocked. What is the fault of an innocent five-year-old girl to be killed in this way?" family member Mohammad Abu Jabal told Al Jazeera.
Smoke poured out of the seventh floor of the building in Gaza City. Civil defense teams rushed to the scene to evacuate people and put out a fire caused by the attack.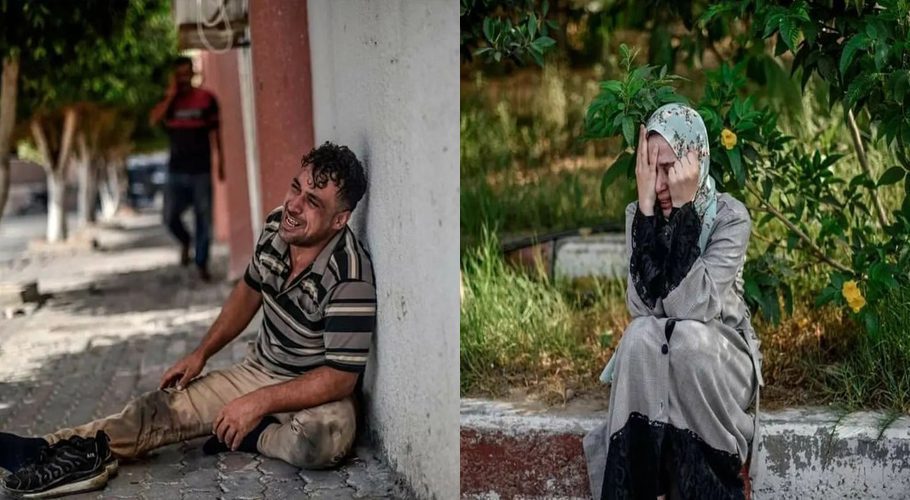 Gaza-based author and activist Rana Shubair, who lives in the al-Remal neighbourhood in the western side of the Gaza Strip, said she heard "four to five loud bangs" when Israel attacked the Palestine Tower nearby.
"I was asleep and found myself waking up running, wondering what happened," Shubair said.
"There was panic in the area, people running. You can imagine … the amount of horror that this caused for the people living in the building," she added. "There were children playing … this was something really unpredictable for us."
Multiple blasts could be heard and seen throughout Gaza. Israeli reconnaissance drones could be heard hovering over the besieged enclave.
Attacks also struck the southern areas of Khan Younis and Rafah, as well as the al-Shuja'iya neighborhood.
In the first response to the attack, rocket fire from Gaza towards Israel could be seen as Israel's Iron Dome anti-missile system lit up the night's sky with explosions.