India bars senior politicians and military officials from entering Kashmir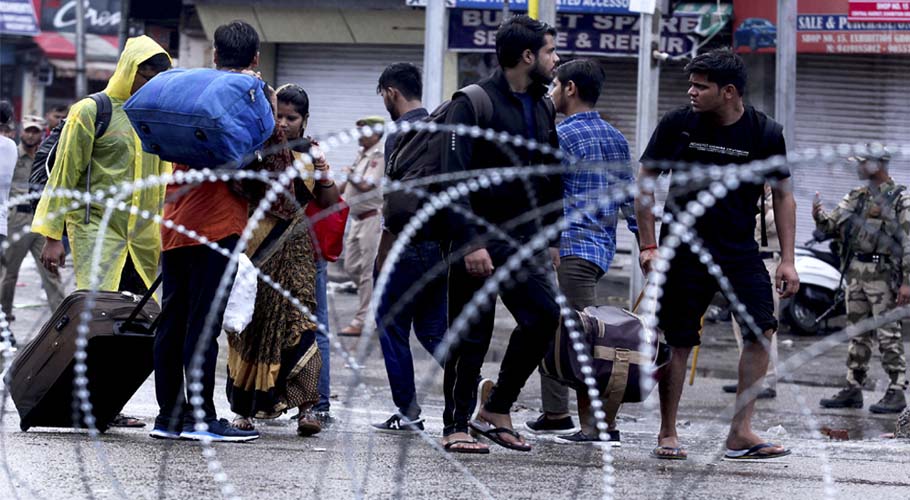 Srinagar: BJP led government has stopped senior politicians and military officials from entering Indian occupied Kashmir. 
The Indian government on Wednesday stopped former BJP leader Yashwant Sinha, Air Marshal (Retd) Kapil Kak, and social activist, Sushoba Bhave and barred them from entering Srinagar. It is reported that the delegation was sent back to New Delhi.   
Earlier, the Modi government had sent back the delegation of opposition parties from Srinagar airport on 24th of August. Congress leader, Rahul Gandhi led the delegation which also included Ghulam Nabi Azad, D Raja, Sharad Yadav, Manoj Jha, and Majeed Memon.
The purpose of the delegation was to evaluate the situation of the Kashmir valley. As the valley remains under siege for the past 47 days.
Pakistan has remained vocal against the atrocities that are being committed in the Valley. The people of the valley do not have access to basic necessities. Pakistani politicians and Parliamentarians have condemned Indian brutalities in Kashmir.
The Prime Minister of Pakistan has continuously asked the world for its help. Prime Minister Imran Khan on his recent visit to Saudi Arabia has informed his Saudi counterpart of the prevailing situation in Indian occupied Kashmir, the ongoing lockdown and communication blackout and a humanitarian crisis originating from these restrictions have paralyzed the life in the valley.