In pictures: A look-back to Aurat March 2020
It has been three years now since people actively participated in Aurat March which is organized every year on International Women Day.
On 8th March, women march on the roads and observe the Aurat March, a day to raise voice against injustice and abuse faced regularly by women, and also to celebrate womanhood and femininity by breaking the oppressive patriarchal structures.
Aurat March received hype in 2019 mainly two slogans that stated 'Mera Jism Meri Marzi' and 'Khana Khud Garam Karlo'. This sparked controversies and lots of debates, unfortunately instead of understanding the placard, a rift started against the right of women. But on other hand, a large group of men were seen participating in last year's Aurat march to support women.
Moving on, before this year's event starts, here's a quick flashback from last year's Aurat March which had its fair share of controversies and slogans that captured the public imagination.
A man is holding a placard that states, "I am surrounded by the opposite gender and I feel safe. I want the same for them."
A man who showed up at Aurat March is marching so that his daughters in the future would not have to march and feel safe.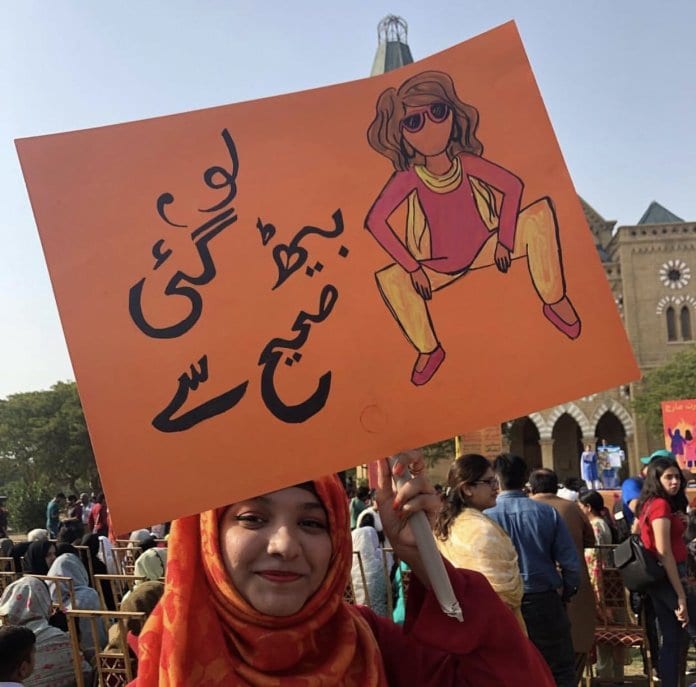 A girl's slogan 'Lo baith gayi ab sahi hai' explains the judgments every girl faces on daily basis.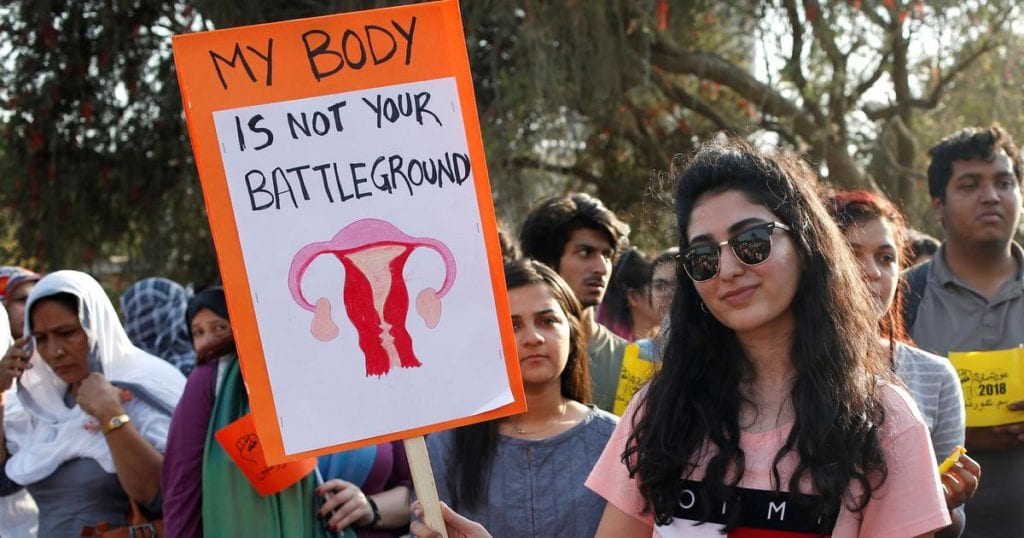 'My body is not your battleground', the placard the girl held shows that only she has the right on her body no one else does.
This card clearly shows the hypocrisy ruling in the society where social movies are a threat but intolerance and suppression isn't.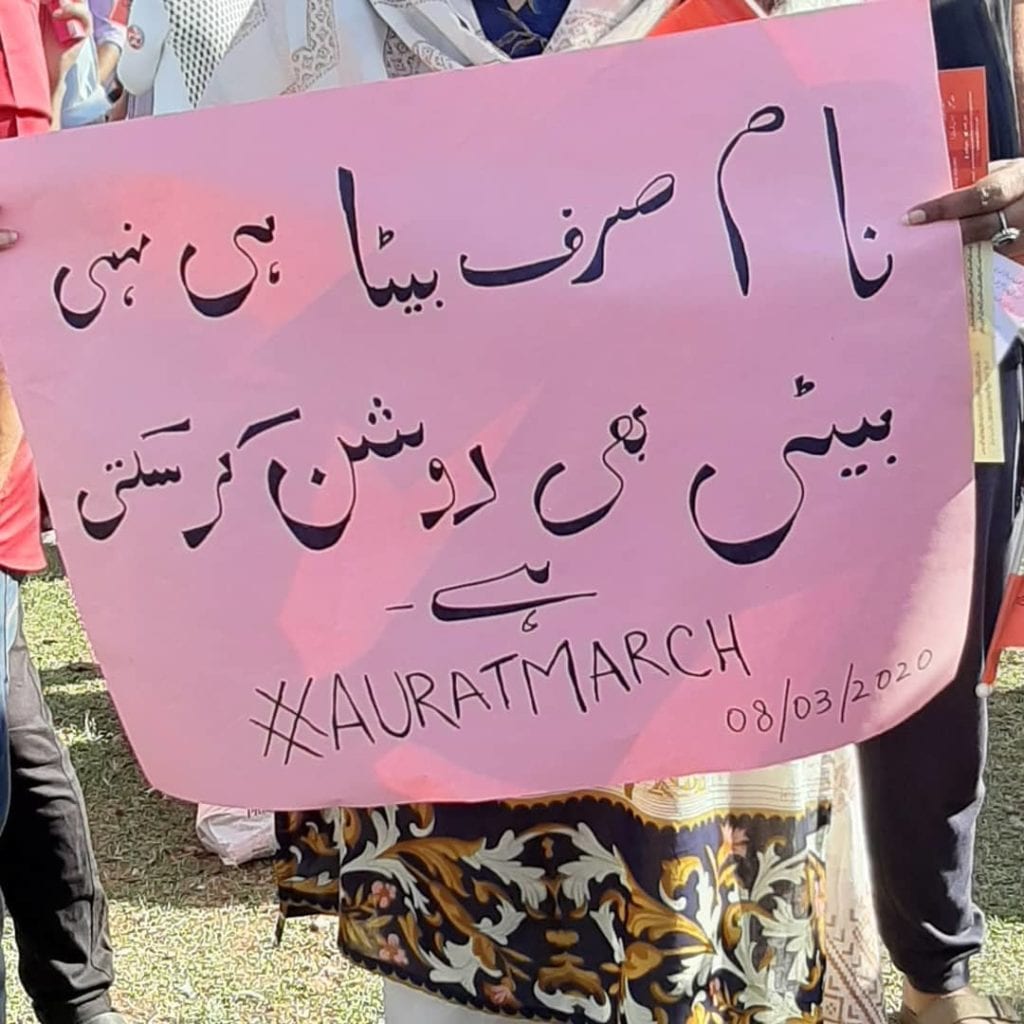 A placard highlighting basic issues that why only sons have a right to make parents proud? This is something that is not gender-based.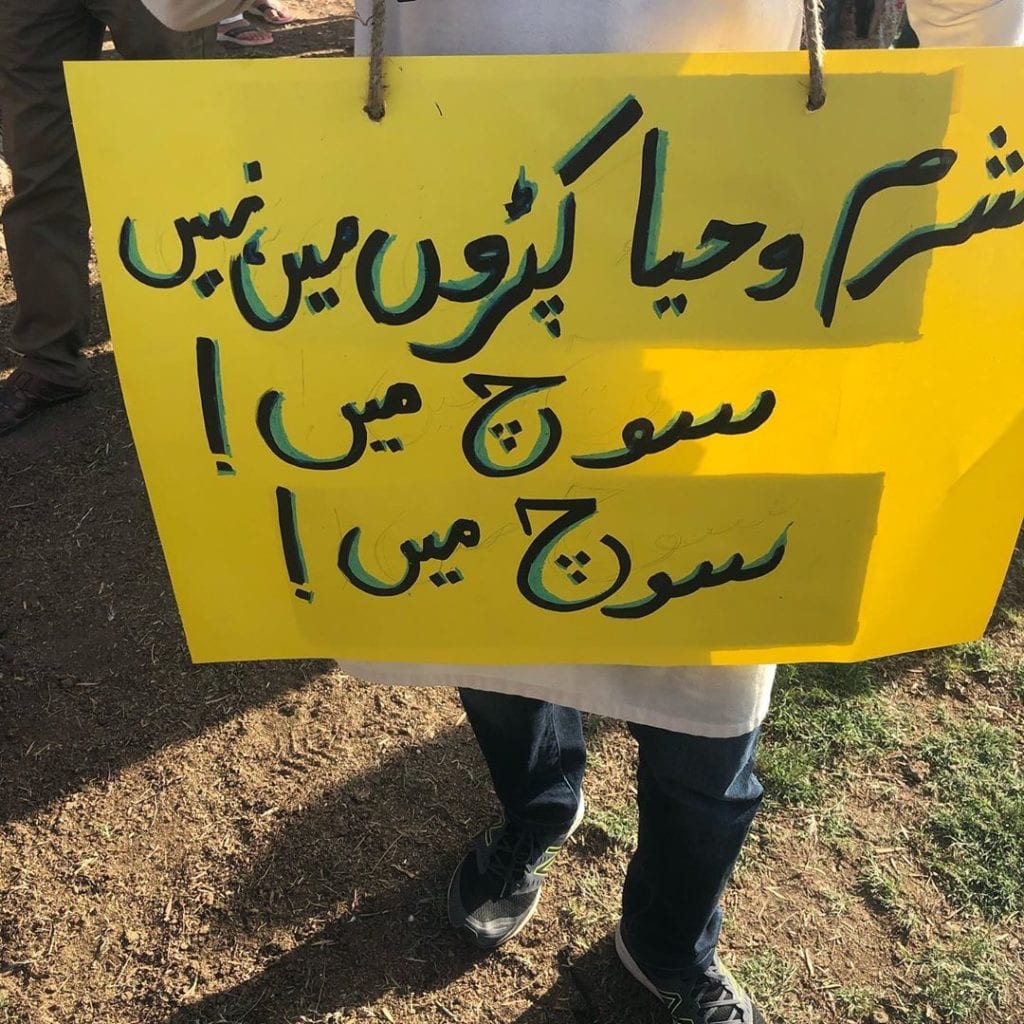 The card highlights how vulgarity exists in the brain, not in clothes.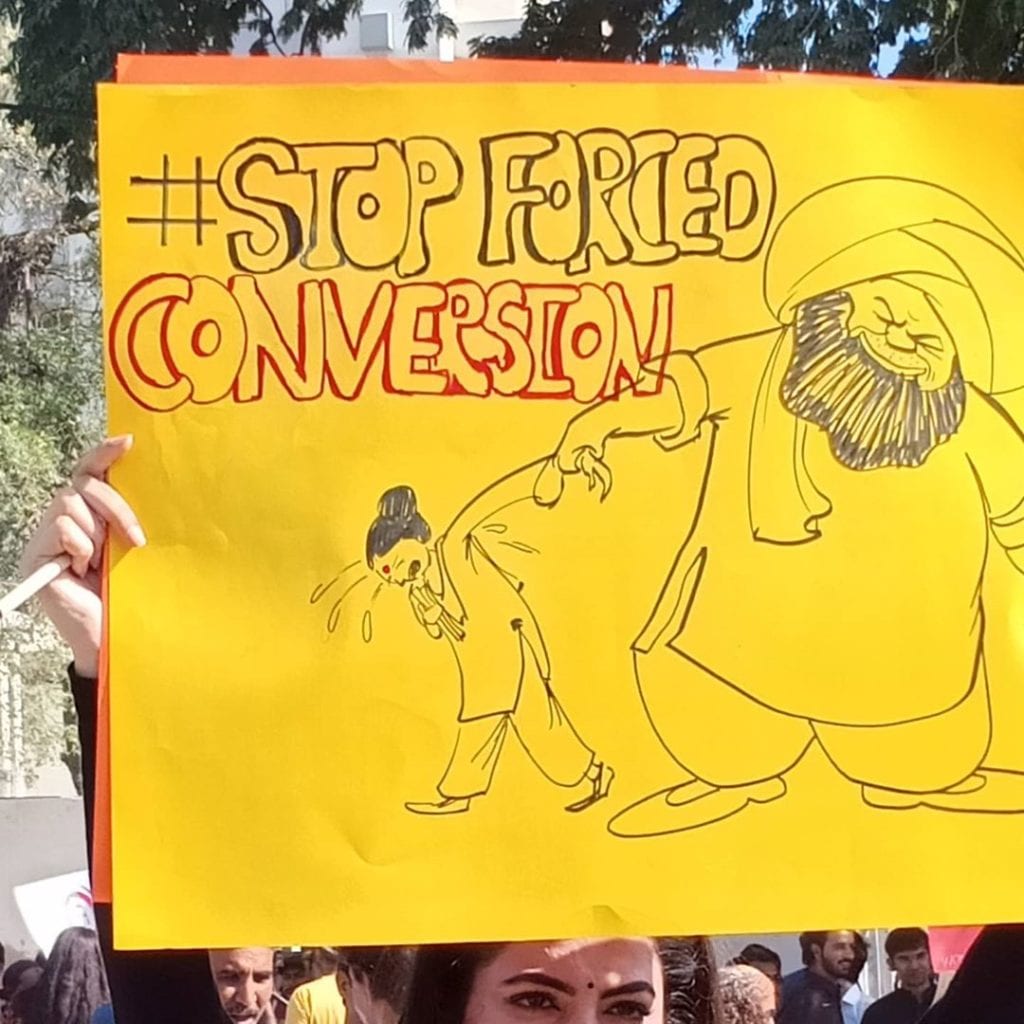 Aurat March is not all about women's empowerment. Some people showed up and discouraged forced religious conversion.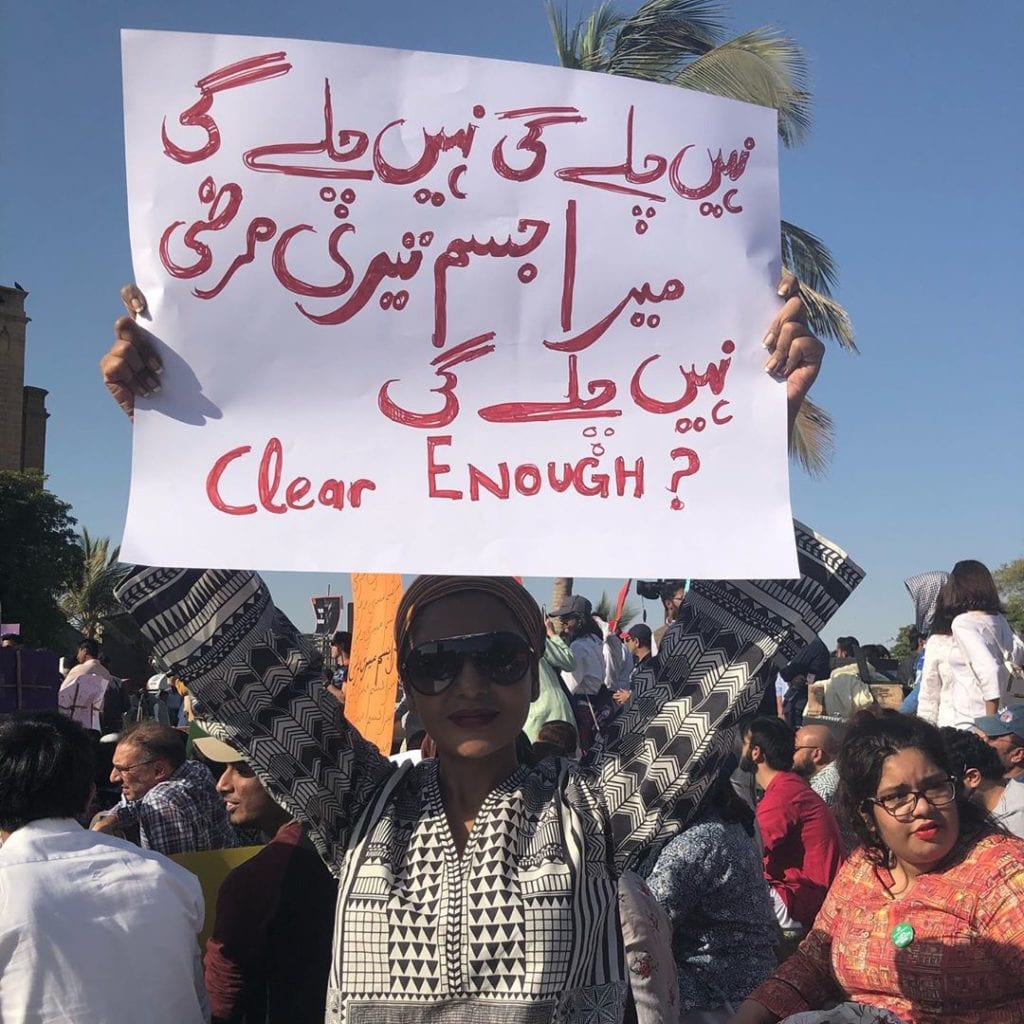 This banner shows, "My Body and your right? This needs to end now", is a simple clear message for those who think it's their right to control women