IG orders police to remove encroachments along main roads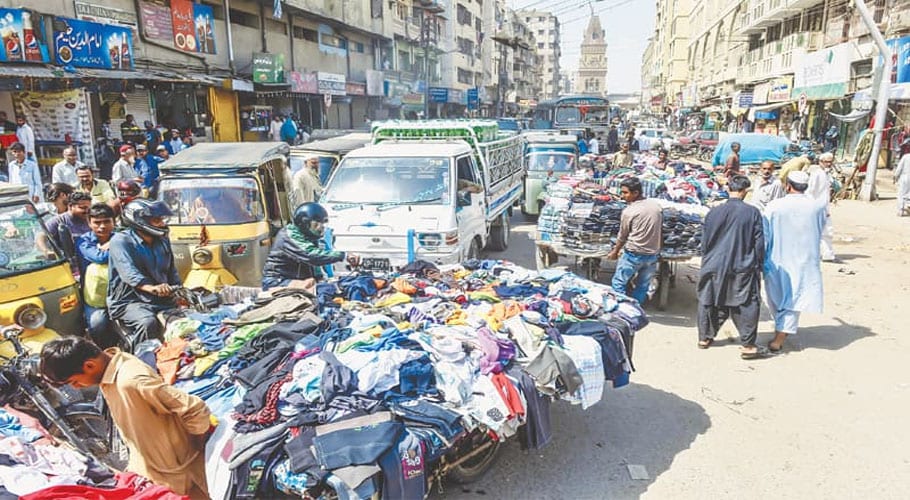 KARACHI: Additional IG Karachi Ghulam Nabi Memon has taken serious notice of encroachments along main roads in different areas of the metropolis and directed the concerned police officials to immediately take action against them.
The police official warned, "If the encroachments on the city's sidewalks are not stopped, the area Sub-Divisional Police Officer  (SDPO) and SHO will be responsible".
In this regard, Ghulam Nabi Memon issued instructions to DIGs of East, West and South Zones of the city
The police official said he would start visiting the city from next week and would take strict action against the issues of encroachments in sidewalks.
Additional IG said that pedestrians have a right on the sidewalk, adding that with encroachment on it passers-by facing difficulties, which leads to accidents.
He said that he would continue to review the situation by making surprise visits in the areas.
The menace of roadside encroachments, illegal occupation of footpaths and violation of pedestrians' rights by encroachers are assuming an alarming proportion.
Due to the non-availability of footpaths, accidents involving pedestrians have increased tremendously.
A number of footpaths have already vanished while others have been encroached upon heavily and might disappear in the near future, leaving no choice for pedestrians.