Here's what netizens are saying about Shaan starrer 'Zarrar'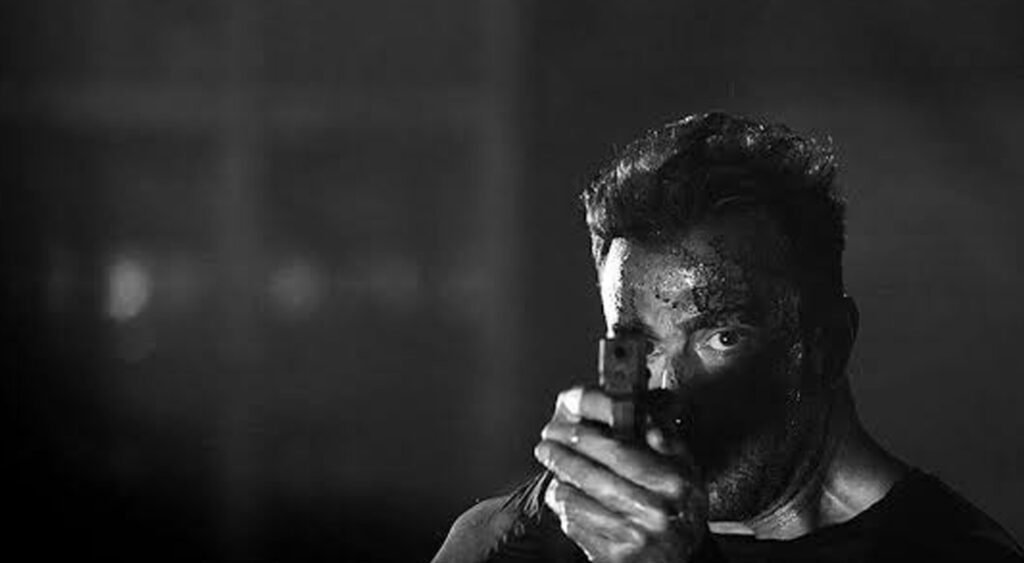 The movie Zarrar featuring Shaan Shahid in a leading role recently this weekend across Pakistan and in some foreign countries.
Directed by Shaan Shahid himself, the movie belongs to 'action and thriller' genre. Many people went to watch the movie and the audience posted different reviews on social media platforms.
Overall, the movie received negative feedback and for some users, Zarrar had a pathetic script, terrible direction, and poor acting. Inshort, the movie is nothing more than a heap of clichèd narratives, according to a social media user.
Read more: 'Zarrar' to release this Friday: What's new in Shaan starrer?
Another user complained about Zarrar using the English language as a medium despite the movie being an Urdu movie. He ranted about how 80 percent of the movie was delivered in English. 
#Zarrar watched the movie last night. Overall a great experience. Here's my brief review. All UoL students must go and watch the movie and spot UoL locations where some shots were filmed since it's Jehan Films production, you'll find plenty familiar. I spotted all 😎💕🙌 pic.twitter.com/N0enLw9w6v

— Rabia Akhtar (@Rabs_AA) November 28, 2022
literally honest review 💯
waste of time and money#Zarrar pic.twitter.com/32eAfJKQ9C

— hello. (@whynotmeriijaan) November 25, 2022
Watched Zarrar by Shaan Shahid, a fantastic movie, the script is so close to real life events as Shaan saw it all coming many years ago! A must watch, highly recommended. @mshaanshahid pic.twitter.com/n6FhXVDtKX

— Dr Faisal Hanif (@FH_Faisal_Hanif) November 26, 2022
zarrar is the single worst movie I've ever watched

— iman🧸 (@imanvzz) November 26, 2022
Reason for the flop 1 no plot 2 not connected story line 3 shan can be every where like zakutaa… 4 kiran malik angle shorts. 5 Dialogs miss timing 6 when shan say that the drink is poison then the poison start working. 7 shan was acting as a gujjar in ISI. 1/2 #Zarrar

— QURESHI (@N_Qur3shi) November 27, 2022
A waste role of the reporter like she have nothing to do in the movie just used for u know rubbish acting and the over acting of the extras…#Zarrar#TheLegendofMaulaJatt set the other level of movies please @mshaanshahid 1st half he over acted

— QURESHI (@N_Qur3shi) November 27, 2022
👍🏼: Relevant premise, good actors, decent cinematography, well-choreographed action scenes, and #KiranMalik
👎🏼: No character arch of #Zarrar the hero – #ShaanShahid, no Start, Middle, and End of the story.
🍿: 🤕💔#Lollywood pic.twitter.com/t76pikOVf9

— Sal Ahmed (@TheSalAhmed) November 26, 2022
Watched #Zarrar yesterday. Loved it. It was packed with thriller, patriotic and mostly true based like movie. Shan Shahid is a real star of 🇵🇰#ShanShahid #PakistanMovies

— Zubair Zahid➡ (@iamzubairzahid) November 28, 2022
First Review #Zarrar !!! Pathetic Direction & Editing. Boring Screenplay & Story !!! #ZarrarTheFilm looking like B Grade Patriotic Action flick ! #Shaan Swag is missing !

⭐️1/2

— Umair Sandhu (@UmairSandu) November 25, 2022
Q: How's #Zarrar?

Ans 1: It's awesome, one of the finest ones to come out of #PakistaniCinema (those who walk out of premiere)

Ans 2: It's a slow, Dragged, Yawn-ful & one of the weakest films to come out of #Lollywood (Me who spent PKR 3,000 plus and time)

Decide yourself!

— Scheff (@shafiqulhasan81) November 25, 2022