Here's how much CD70 costs after Honda raises bike prices by up to Rs25,000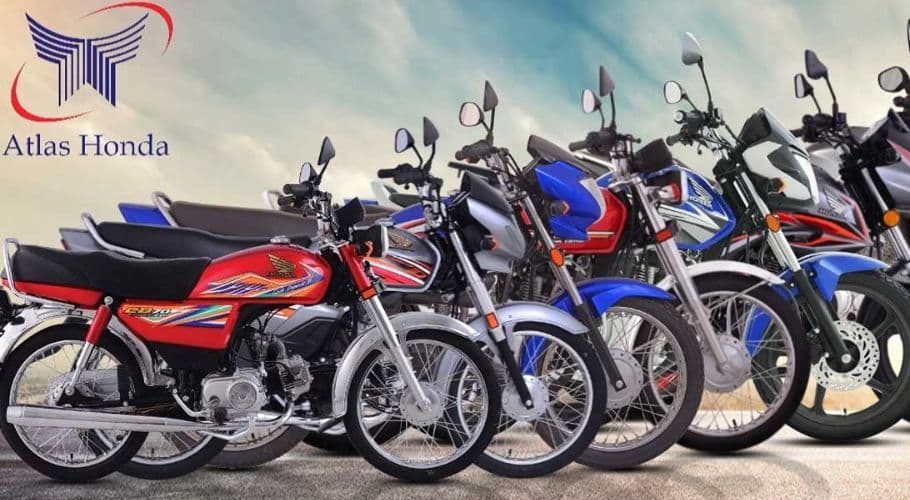 Atlas Honda, Pakistan's biggest player in the two-wheeler segment in terms of market share, has announced the third price increase for bikes in 2023, with jacking up pricing by Rs7,000-25,000.
The revised tariffs will be in effect starting on March 3rd, the company informed its dealers in a statement.
Following the revision, CD70 will now be sold for Rs144,900 after an increase of Rs7,000. The price of CD70 Dream has been jacked up by Rs8,000 to Rs155,500. The price of the second most famous bike of the company, the Honda CG 125, has been increased by Rs9,000, taking the rate to a record Rs214,900.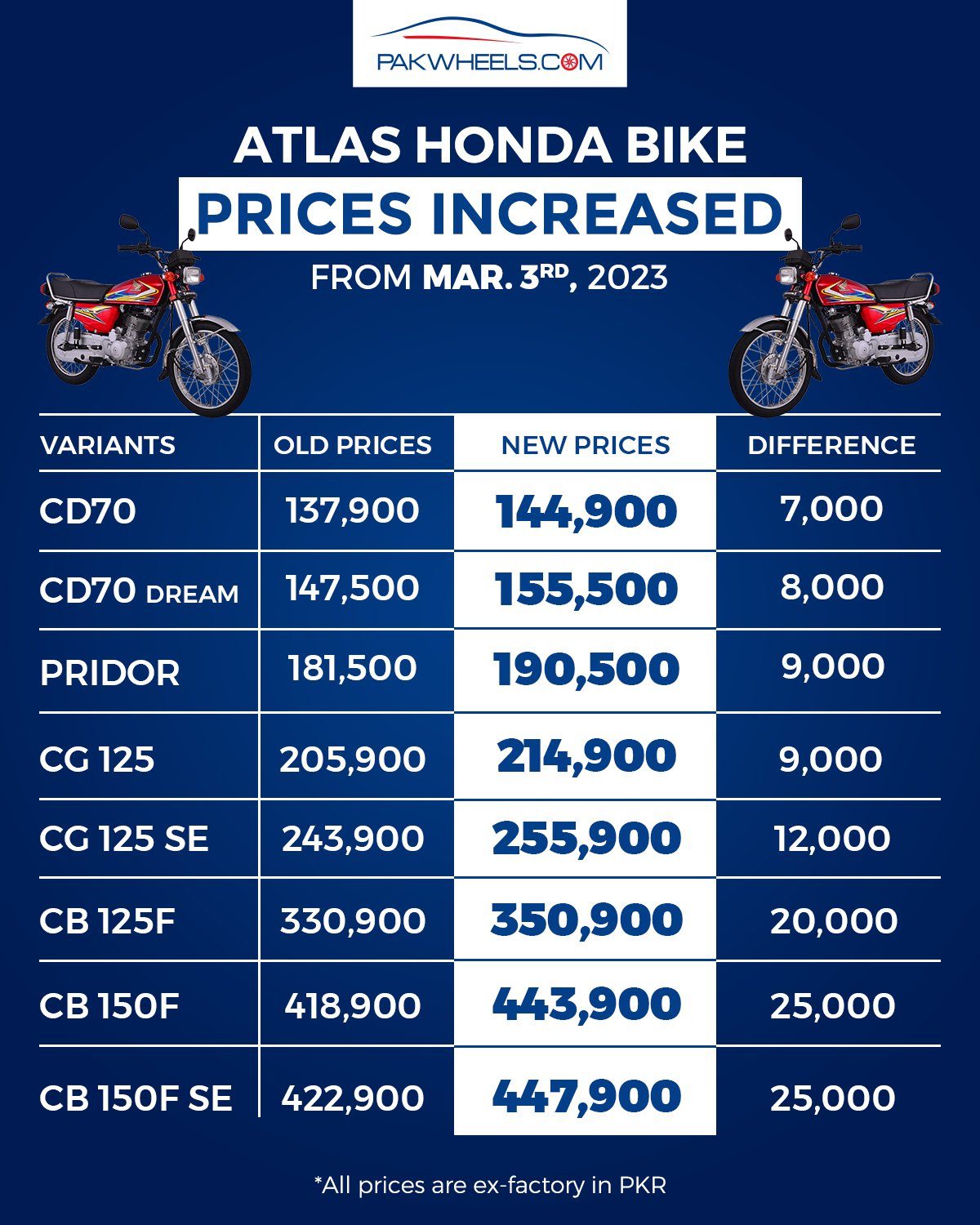 Following a hike of Rs12,000, the CG125 S will now book for Rs255,900. The rate of CB125F has been revised from 330,900 to Rs350,900.
The CB150F will now be sold for Rs443,900 after an increase of Rs25,000. The CB150F (Silver) saw a price hike of Rs25,000 and it is now available at Rs447,900.
Last month, Atlas Honda jacked up prices of bikes in the range of Rs9,000-35,000. Earlier in January, the company increased motorcycle prices by Rs7,400-30,000.