Mohib Mirza and Sanam Saeed officially announce they're married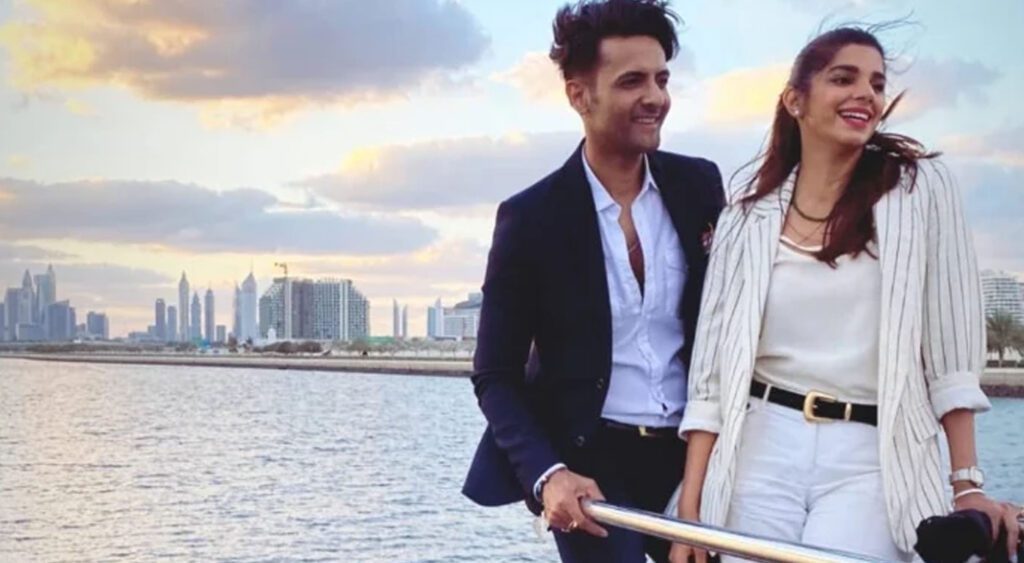 Mohib Mirza and Sanam Saeed have officially announced that they are married.
The duo who was said to be married neither confirmed nor rejected the rumour, however, in a recent talk show they finally confirmed that they have tied the knot.
Fahad Mustafa formally announced in his show 'The Fourth Umpire' that Sanam Saeed and Mohib Mirza are married.
sasdasda
Fahad Mustafa asked both actors for their consent before making the announcement. Fahad approached Sanam during the performance and said it would be lovely if everyone wished her luck. Sanam said in the affirmative, and Fahad then urged everyone to stand and congratulate the newlyweds on their union.
Read more: Mohib Mirza openly confesses his love for Sanam Saeed
Mohib Mirza and Sanam Saeed are two talented and ace Pakistani television and film actors who have worked together on many projects and some of them are drama serials 'Firaaq', 'Deedan', and movies like 'Bachana' and 'Made in China'. Mohib Mirza and Sanam Saeed were previously married but both the actors got divorced from their partners.
Mohib Mirza was married to actress Aamina Sheikh and has one daughter but they parted ways after 14 years of marriage. Sanam Saeed, on other hand, was once married to a businessman in Dubai.