Gulalai flees to US seeking political asylum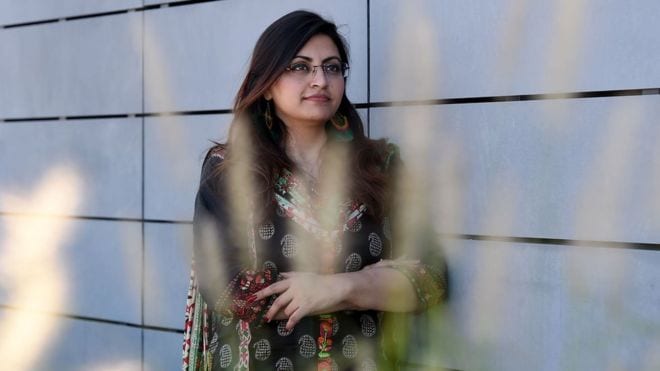 NEW YORK: Gulalai Ismail flees to the United States where she has applied for the political asylum as reported by the New York Times.
Gulalai Ismail, human rights activist, who is currently facing treason charges in Pakistan has fled the country, and currently living in New York with her siblings. In an interview with the New York Times, Gulalai stated that she has filed for political asylum in the U.S.
She did not reveal how she got out of the country, except to say, "I didn't fly out of any airport."
"I can't tell you any more," she said in an interview this week to the New York Times. "My exit story will put many lives at risk."
The US congressional members have assured Gulalai that they will try their best to support her asylum request.
"I will do everything I can to support Gulalai's asylum request," said Senator Charles Schumer, Democrat of New York. "It is clear that her life would be in danger if she were to return to Pakistan."
Pakistani security officials said they had suspected for some time that Ms. Ismail had slipped through their fingers, as reported by The New York Times.
"Our guys have been after her, by all means, but she is not traceable," said a Pakistani intelligence agent who spoke on the condition of anonymity, citing intelligence protocols. "She has gone to a place beyond our reach," reported by the newspaper.
She stated in the interview that it saddens her to realize that she may never see her parents again.
"When I left, I knew this was a one-way trip," she said. "And as I was leaving, I bent down and touched the soil, and told myself, 'This is where I belong, this is my country."'
Ms. Ismail has launched a new research and advocacy group, Voices for Peace and Democracy with a mission to protect women in conflict zones.