Govt will complete its five-year tenure: Sheikh Rasheed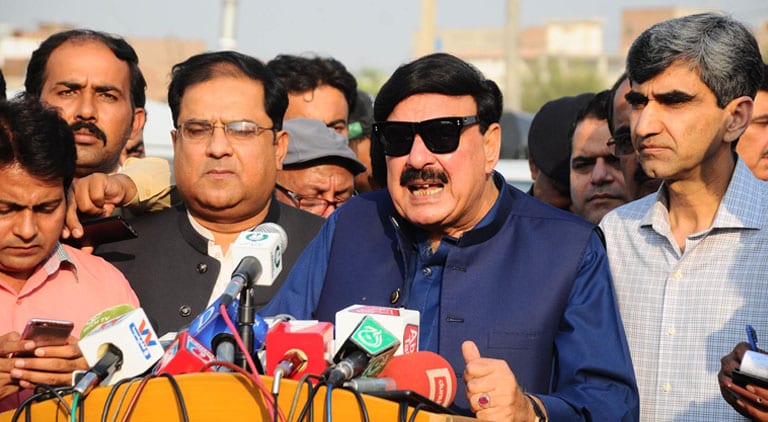 RAWALPINDI: Minister for Railways Sheikh Rasheed has said that people were with the government and it would complete its constitutional term of five years.
While talking to media in Rawalpindi today after Eid prayers, Sheikh Rasheed said that the opposition could not do anything against the government. 
He further said that Pakistan's economy is passing through a tough phase but the economy of a country like the United States of America (USA) has also been destroyed by the coronavirus pandemic.
He claimed that people who looted the country want changes in the National Accountability Bureau (NAB) laws. T
he federal minister said PM Khan will not spare wheat and sugar thieves, they will be made accountable.
responding to a question, he said that it has been decided to approach the National Accountability Bureau (NAB) against those involved in corruption in railways. "I am going to request the bureau to open all cases," he added.
Rasheed
appealed the nation to follow and adopt the precautionary measures to remain safe from coronavirus. 
He also urged the nation to look after the poor and generously extend their charity towards daily wage workers who are badly affected by the COVID-19 pandemic.