Govt should act responsibly on FATF legislation: Bilawal Bhutto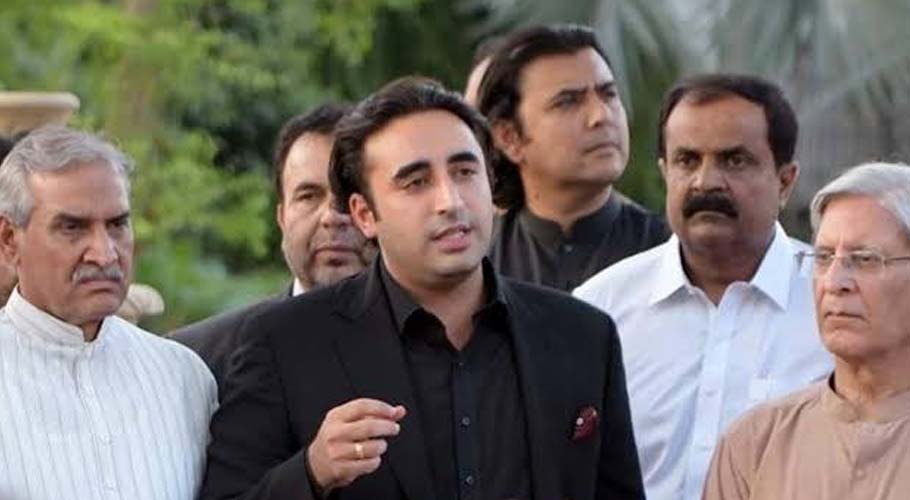 ISLAMABAD: Pakistan People's Party (PPP) Chairman Bilawal Bhutto Zardari has said that the PTI-led federal government has to play a responsible role in the Financial Action Task Force (FATF) legislation.
Addressing a press conference in Islamabad today (Thursday), Bilawal Bhutto said that the Senate, National Assembly, and the opposition were not taken into confidence. "An attempt was made to gain dictatorial powers in the name of Financial Action Task Force (FATF)," he added.
He further said that the FATF bill became controversial because of the government's authoritarian nature and ego. "The attitude of the government would increase the problems of the people," he remarked. "What the government has done today is beyond comprehension. They do not want the opposition to speak in the House," he added.
Referring to PM's aides, the PPP Chairman said that the government advisers should be probed for assets beyond income, however, Prime Minister Imran Khan was protecting their corruption.
"The National Accountability Bureau (NAB) should also file a case against Shahzad Akbar for assets beyond income. He has not declared his property abroad for the last two years," he asserted.
Commenting on the Kulbhushan Jadhav bill, Bilawal Bhutto said that no law could be passed for Kulbhushan Jadhav through the back door. "Those who were supposed to be the ambassador of Kashmir, are protecting Kulbhushan," he added.
While criticizing the National Assembly (NA) Speaker Asad Qaiser, Bilawal Bhutto said that the Speaker has not fulfilled his responsibility, he should follow the rules.