Govt may ask NCOC to impose stricter COVID-19 restrictions: Sindh CM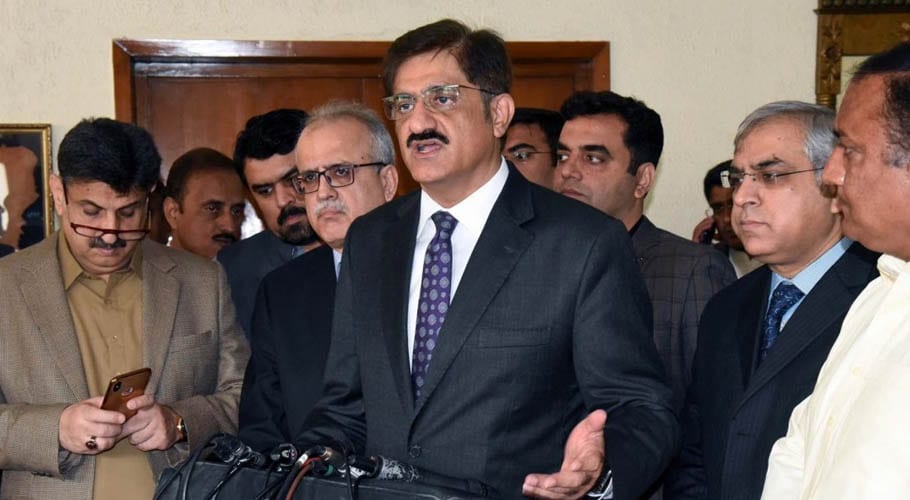 KARACHI: The Chief Minister of Sindh Syed Murad Ali Shah has said that the provincial government might ask The National Command and Operation Centre (NCOC) to impose stricter COVID-19 restrictions if the situation takes a critical turn.
While addressing a press conference Chief Minister of Sindh Syed Murad Ali Shah said that if the coronavirus restrictions are not properly followed, the virus could rapidly spread across the province.
He said that the transportation of goods has not been stopped by the government, while only public transport has been banned for the safety of the people. "Despite its efforts, the government of Sindh is unable to vaccinate as many people as it should, the chief minister disclosed.
"This is a big failure for the authorities," adding that even if someone has been inoculated, they should observe the government's mandated SOPs to keep themselves safe.
The Covid situation of Sindh in the daily statistics on Wednesday noted 470 fresh cases across the province while no new casualty was posted according to the numbers shared by Chief Minister Sindh Murad Ali Shah.
With fresh cases reported today, the total number of provincial Covid infections reach 258,999, while total deaths reported since the first outbreak in the province stand at 4,533.
CM Shah noted 6,777 Covid infected patients presently receive treatment in the province due to the virus and related complications while 466 have recovered from it today.
The CM added that 310 of all under-treatment Covid patients have been on intensive care as their health has deteriorated and 38 of them are on ventilator support. In the cases reported today from the province, 470 in total, the CM said that 262 belonged from Karachi.