Govt gets confused when criticized: PPP chairman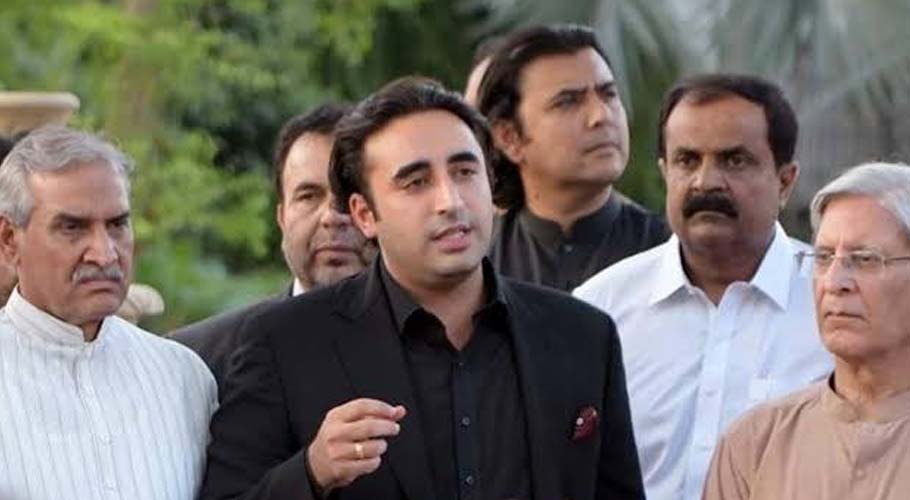 KARACHI: Pakistan Peoples Party (PPP) chairman Bilawal Bhutto Zardari has said that the government has become weak and gets confused when it is criticized.
The PPP chairman paid a visit to journalist Matiullah Jan who was recently abducted in Islamabad and inquired about his well-being.
On the occasion, while talking to media, Bilawal Bhutto Zardari said that the PPP has spoken of freedom of media in every era and will continue to raise its voice in the future as well.
Speaking in the National Assembly yesterday, Bilawal Bhutto Zardari criticized the government over presenting ordinance to facilitate convicted Indian spy Kulbhushan Jadhav.
Read more: NAB should be shut down, end political interference: Bilawal
Bilawal Bhutto said that the government was giving NRO to Indian spy Kulbhushan Yadav. "Why the ordinance was not introduced in the NA earlier?" he asked.
He expressed outrage that the ordinance has been presented without taking parliament in confidence. "The matter has now been highlighted after our protest," Bilawal said, adding, "I do not want the assembly to continue proceedings over the issue of the Indian terrorist."