Global coronavirus death toll exceeds 400,000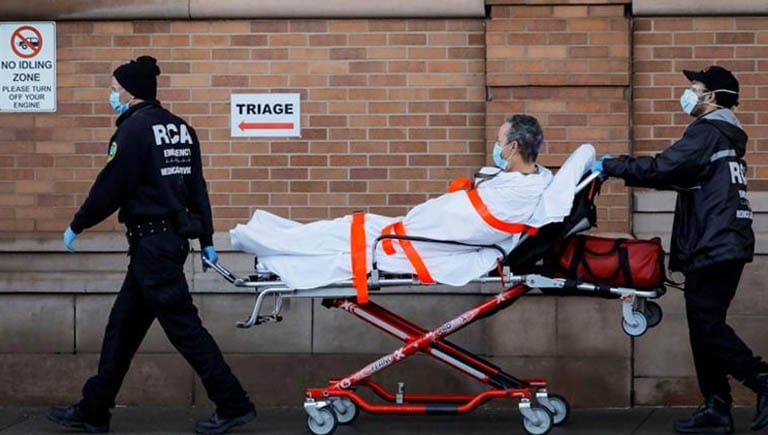 NEW YORK: The coronavirus pandemic has killed 400,000 people since it emerged late last year as the number of cases surge in Brazil and India.
A total of 400,052 deaths have now been recorded, a figure that has doubled in the past month and a half. The United States is responsible for about one-quarter of all fatalities but deaths in South America are rapidly rising.  
While almost half of the deaths have been recorded in Europe (183,428), the United States remains the hardest-hit nation with 109,802 deaths from 1,920,061 cases.
Britain is next with 40,542 deaths, followed by Brazil (35,930), Italy (33,846) and France (29,142). The total number of infections has increased to 7.01 million. 
Latin America has the second-largest outbreak with over 15 percent of cases. There has been a sharp rise in fatalities and cases in Brazil that has made Latin America the current focal point of the virus.
There is controversy surrounding the country's data after the health ministry took down the total number of infections and deaths, later replacing it with figures for the previous 24 hours.
Bolsonaro has throughout the crisis said the danger of the virus is overstated and emphasising his priority is to keep the economy functioning. The World Health Organisation last month declaring Latin America as having become the virus epicentre.
The number of deaths linked to COVID-19 in just five months is now equal to the number of people who die annually from malaria, one of the world's most deadly infectious diseases.
The total number of deaths is believed to be higher than officially reported as many countries lack supplies to test all victims and some countries do not count deaths outside of a hospital.