Global coronavirus cases near 8.9 million-mark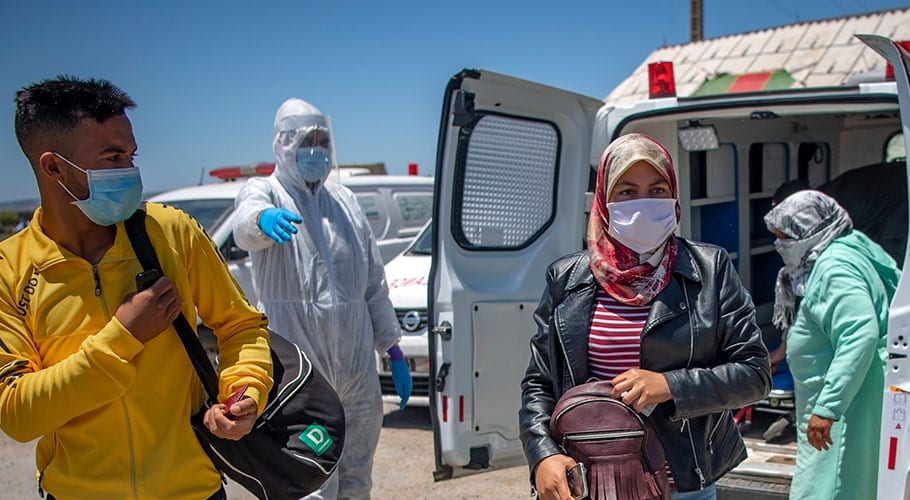 WASHINGTON: Around the world, the coronavirus epidemic has killed more than 466,848 people and infected over 8,921,385.
According to the latest data, 4,743,011 patients have recovered from the pandemic so far. In the United States, nearly 2,330,578 cases were confirmed, including more than 121,980 deaths.
Brazil now has the second-highest number of recorded infections in the world after the United States with 1,070,139 cases and 50,058 fatalities.
Over 576,952 people have infected while 8,002 people died of the virus in Russia. The country has the third-highest number of recorded infections in the world.
India registered 15,413 more cases of the novel coronavirus in the past 24 hours, its highest single-day increase so far, with total confirmed cases now at 411,727 cases while 13,277 deaths. The United Kingdom has reported 42,589 fatalities and 303,110 infections.
Spain has recorded 28,322 fatalities and 293,018 infections. Peru has reported 251,338 cases while 7,861 deaths.
Italy has 34,610 fatalities, while 238,275 infections. Meanwhile, the death toll is 9,507 in Iran as the confirmed number of cases is almost 202,584.
Germany has reported 8,961 deaths and 191,216 infections. Turkey reported 186,493 coronavirus cases and 4,927 fatalities.
France has reported 29,633 deaths, and 160,093 cases.
China has declared 4,634 deaths and 83,378 cases, with 78,413 recoveries.
Mexico has reported 20,781 deaths and 175,202 cases.
Canada reported 8,410 fatalities and 101,019 infections due to coronavirus. Israel has reported 20,633 coronavirus cases while 305 deaths.