Frustrating to see Indian actors cast as Pakistanis in Netflix series: Ahmed Butt
Comedian turned actor Ahmed Ali Butt has expressed his unhappiness with Netflix choosing Indian actors to essay the characters of Pakistanis in its series.
The comedian posted a story on Instagram and expressed that it's frustrating to see Indians playing Pakistani characters. According to him, why can't they cast original Pakistani artists for the shows.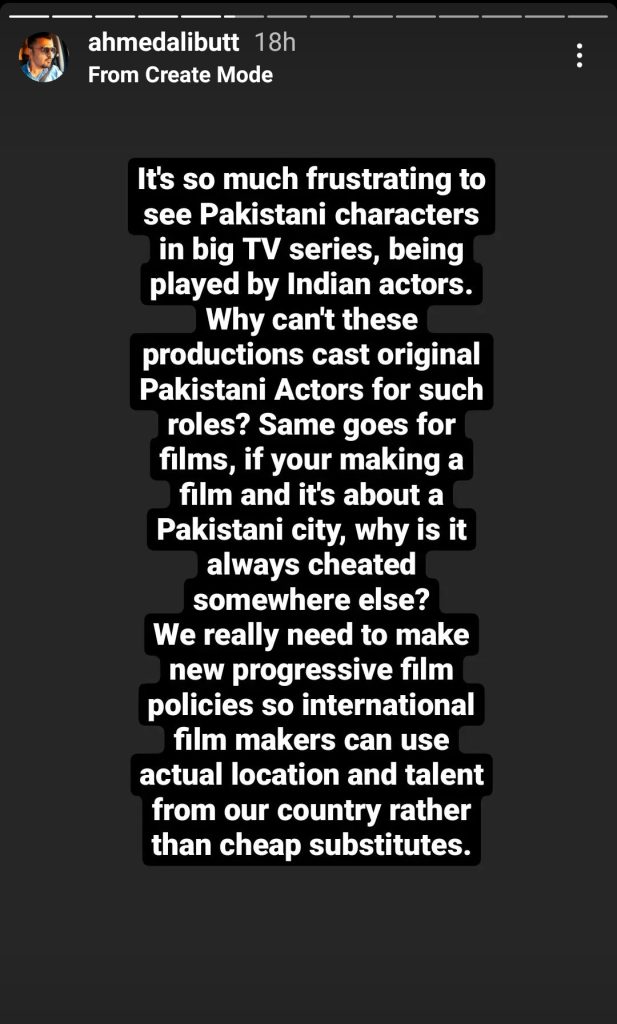 Ahmad Ali Butt also raised the point that the films that are based in Pakistani cities should be shot in various original locations in Pakistan and not on sets and on artificial locations, he proposed the government launch new progressive film policies to give the productions a chance.
Read more: Five best spine chilling crime shows to watch on Netflix
His statement came after Netflix's most talked series 'Squid Game', which is gaining worldwide praise. Interestingly, the series has a Pakistani character named Ali Abdul, played by Anupam Tripathi, an Indian actor. 
Tripathi, who was born in India but moved to Korea in 2010. His character has been earning much praise for his actions in the K-Drama Squid Games. In the series, Tripathi played the role of Ali, a Pakistani immigrant, who joined the game in hopes of earning money for his family as he immigrated to South Korea with the dream of succeeding but was faced with the harsh reality of unfair and discriminatory treatment from his workplace.