From ISI to CPEC: What's next for Asim Bajwa ?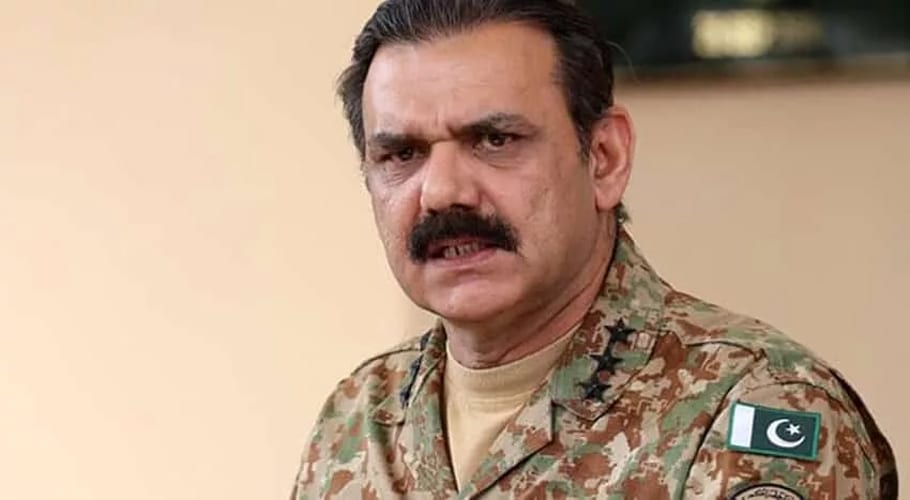 Special Assistant to Prime Minister on Information and Broadcasting Lt-Gen (r) Asim Saleem Bajwa is in the limelight after the reports about assets and offshore companies in the name of his wife and children worth millions of dollars abroad.
Some advisers and special assistants of PM Imran have been the topic of fiery debates for the last three months in the assemblies, media and even in courts owing to their dual nationality.
Consequently, two advisers had resigned. The prime minister accepted their resignations, while there is no restriction on having special assistants and advisers to the prime minister who have dual nationality.
On September 3, Asim Saleem Bajwa had announced his resignation as SAPM on Information and Broadcasting but the prime minister has refused to accept the resignation.
The prime minister rejected the resignation and directed him to continue discharging his duties. PM Imran had expressed satisfied with the clarification and evidence Bajwa presented regarding the charges leveled against him and his family.
Reports of assets and offshore companies
On August 27, Pakistani journalist Ahmad Noorani dropped a bomb with a story on the assets of Asim Saleem Bajwa and his family.
Noorani provided documentary evidence of Bajwa and his brothers getting rich in the US and gave details of their pizza franchises and other companies in the US, the United Arab Emirates and Canada.
Asim Bajwa, former director general of Inter-Services Public Relations (ISPR), now is chairman of the CPEC (China-Pakistan Economic Corridor) Authority, and was serves as special adviser to Prime Minister Imran Khan on information and broadcasting.
According to the story published by Fact Focus, in his official declaration of assets, Bajwa did not record his wife's ownership of shares in franchises of Papa John's Pizza and other companies, including real-estate and marketing services.
According to documents provided by Noorani, Bajwa's wife Farrukh Zeba is a shareholder in these companies.
He also raised questions as to why the business of Bajwa's brother grew phenomenally during the time Asim Bajwa held high positions in the Pakistani military as well as government.
Bajwa refuted allegations
Bajwa had refuted these allegations, saying he would present his money trail before any judicial commission.
Mr Bajwa had termed the report as "malicious propaganda" and issued a four-page detailed rebuttal challenging each claim made in the story.
Moreover, he tendered his resignation from his post as special adviser to the prime minister — a resignation that Imran Khan did not accept.
While Bajwa showed moral courage and values by offering his resignation, the prime minister's action was questionable.
However, the controversy cannot be wished away so easily; indeed it has been fanned further by PM Khan's response. Having beaten the drums of accountability so loudly where the political opposition is concerned, the government has opened itself up to unseemly mutterings about 'selective NROs'.
A perception that he is shying away from accountability, like some politicians, would reflect negatively on him. Even if his assertion is correct that no wrongdoing is involved, he must for the sake of transparency.
Opposition demands resignation
The opposition leaders said that the National Accountability Bureau that always claimed to have looked at the nature of cases and not the faces of individuals was totally silent in this issue. Too much is at stake to turn a blind eye, the opposition leader said.
Farhatullah Babar, a senior politician in the Pakistan Peoples Party, and Maryam Nawaz had spoken on this issue. Maryam bluntly said that demanding the accountability of one person would not affect the CPEC and asked Asim Bajwa to face the allegations against him.
CPEC Authority Bill 2020
After coming to power in August 2018, the Imran Khan-led government sought to revisit CPEC projects, with many deals underlining exorbitant costs for Pakistan.
Later, during a visit to Beijing, PM Khan and his team were left embarrassed when Chinese officials showed slides of questions raised over CPEC by the incumbent government. The message was clear: Don't ever dare to debate the pros and cons of CPEC again.
Discontented with a civilian stooge government stalling the projects, Beijing decided to push for a thorough military takeover of CPEC.  In November 2019, the CPEC Authority was formed with Lt. Gen. (retd) Asim Bajwa its head.
In July, a CPEC Authority Bill 2020 was proposed, practically handing over the corridor to the army. Bajwa was made the prime minister's adviser to further increase the military's control over information, especially centering on CPEC.
SAPM Bajwa's resignation approved
Prime Minister Imran Khan had approved the resignation of Special Assistant on Information and Broadcasting Lt. General (retired) Asim Saleem Bajwa on Monday.
"I requested the honourable Prime Minister to relinquish me from the additional portfolio of SAPM on Info & broadcasting. He very kindly approved my request," the prime minister's aide said in a tweet.
Bajwa is also serving as the chairman of the China Pakistan Economic Corridor (CPEC) Authority and is likely to retain the post. Asim Bajwa should face the allegations against him while due to his resignation CPEC would not affect any way.
Accountability should be equal for all
This is not a small scandal by any means, as Bajwa is being accused of using his position to help his family build a business empire outside the country.
Surprisingly, from PM Imran Khan to the National Accountability Bureau to the media, all are behaving as if nothing has happened.
After all, if Nawaz Sharif, a thrice-elected PM of the country, can be sent packing by the courts for allegedly supporting his family by creating offshore companies, why can no other person, no matter how high a position he holds, be brought to justice?
Accountability should be equal for all, as it is the supremacy of law and upholding the constitution that guarantees smooth sailing for nations everywhere.