Four soldiers martyred in South Waziristan terrorist attack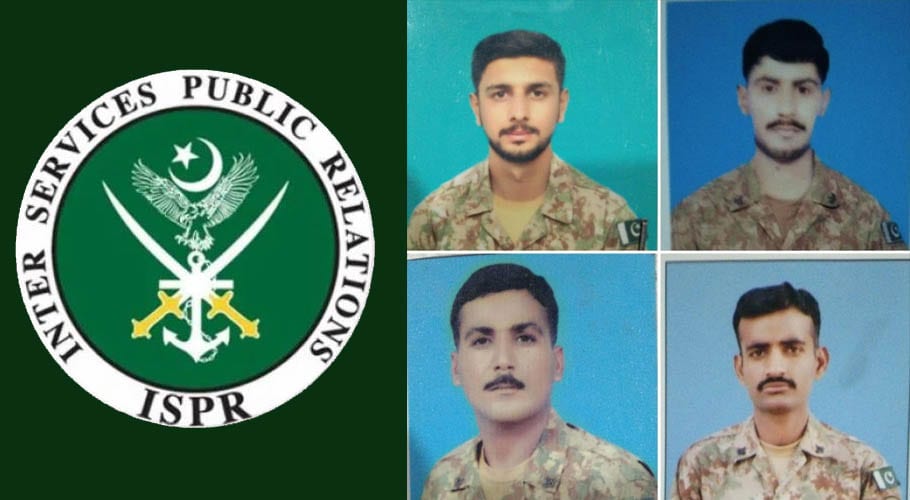 RAWALPINDI: Four soldiers were martyred as terrorists opened fire at a check post in Makeen area of South Waziristan, the Inter-Services Public Relations reported.
Four terrorists were also killed as security forces opened retaliatory fire. The martyred personnel were identified as Lance Naik Imran Ali, sepoys Atif Jeghangir, Aziz and Anees-ur-Rehman. The military's press wing said a clearance operation is underway in the area.
Yesterday, a five-year-old child was killed and seven other children sustained injuries Bajaur district in a cross-border rocket attack from Afghanistan.
The military's press wing said terrorists fired at least five rockets from inside Afghanistan which fell in Mamund area of Bajaur. The pictures, shared by the ISPR, showed injured children receiving treatment at a hospital. They showed the rocket shells too.