FM Qureshi urges India to stop human rights violations in IoK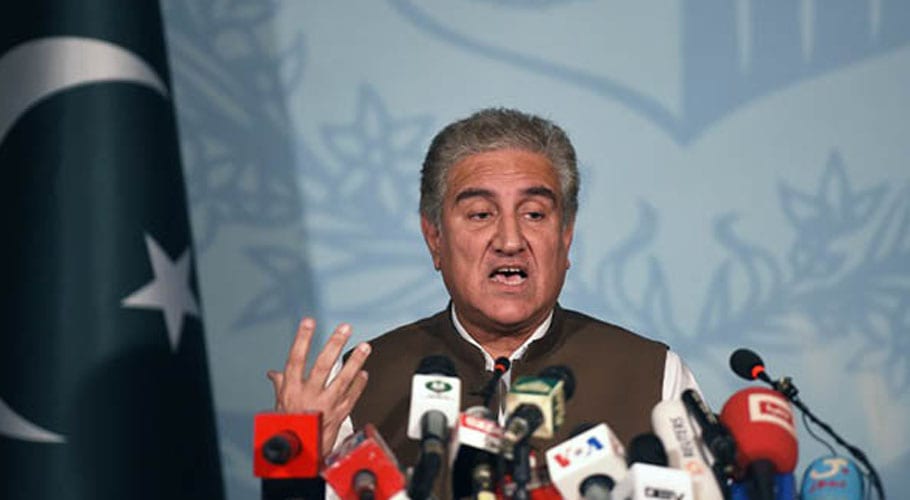 ISLAMABAD: Foreign Minister Shah Mehmood Qureshi on Monday said India has constantly been targeting innocent people in Jammu Kashmir and now India should review its behavior of violating the UN Security Council resolutions and human rights in the region

.
FM Qureshi while responding to a statement by Indian Defence Minister Rajnath Singh said it was a misconception that Kashmiris stood with New Delhi.
Rejecting the statement by the Singh, the foreign minister said that Kashmiris despised the Indian government for its policies and now more than ever.
The foreign minister said, "India has turned 8 million Kashmiris into prisoners in their own land through the deployment of over 900,000 occupation troops".
FM Qureshi said that the Kashmiri people do not accept the unlawful move by the Indian government of revoking the status of the held valley. "None of India's neighbors are happy with it due to its nefarious designs and brutal acts."
Qureshi pointed out that moves to alter the demography of Indian Occupied Jammu and Kashmir by amending the domicile laws were a clear violation of the UN Security Council resolutions and international laws.
FM Qureshi said 11 months had passed since eight million unarmed citizens of occupied Jammu and Kashmir faced Indian tyranny in the name of curfew. 

The oppressed Kashmiris were braving a double lockdown after the outbreak.
He stated, "Pakistan has a lot of forums and ways to unveil the Indian designs, and it opts from them according to its priorities."
He challenged the Indian defense minister to hold a poll in Jammu Kashmir so the situation becomes clear what the Kashmiris want.
Earlier, Qureshi once again warned the international community that a false flag operation is imminent from India as a diversion of the ongoing genocide in Indian occupied Kashmir (IOK).
The situation in Occupied Kashmir took an ugly turn when India withdrew constitutional provisions on August 5 that gave Jammu and Kashmir more autonomy than any other Indian state.
In retaliation to Modi's government's move, India flooded the region with additional troops and imposed curfew-like restrictions to keep a lid on protests.
Although many curbs, including those on movement, have been eased, mobile telephone and internet connections in the Kashmir valley, home to around seven million people, remain cut off.
He said that 'Modi's Hindutva Supremacist Occupation Govt' is committing war crimes in the occupied valley including changing the demography in violation of the 4th Geneva Convention.