Fiza Ali requests fans to pray for her as she is unwell
Actress turned host Fiza Ali has requested fans to pray for her as she is unwell. 
Fiza Ali recently took to Instagram and requested her fans to pray for her health. While sharing stories on her Instagram account, the host shared that she was hospitalized and was having an IV.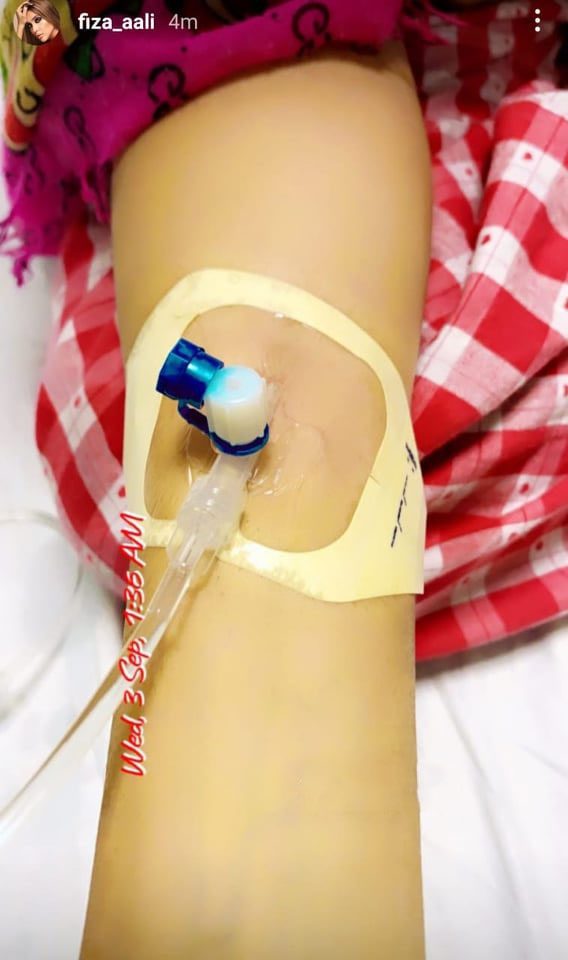 Last week, Fiza Ali fell from a mountain during the shooting in a desert near Kasur. She sustained injuries after the incident. The host was shooting for the music video of singer Malkoo's song in Kasur. The actress complained about headaches after regaining consciousness.
Moreover, last month, Fiza Ali also talked about her marriage and divorce that why she decided to end 10 years marriage in a show, "When I got married to Fawad, I used to live in Karachi, he took me to Lahore because of his work."

She went on to say, "My ex-husband was a businessman belonging to a Chiniyoti family. We did not have any such issues, he never scolded me, abused me, hit me, or misbehaved with me. But yes he is a very social person and he loves socializing. The family I belong to has no concept of parties," she asserted.
Read more: Latest video of Fiza Ali slipping and falling during shoot goes viral
Fiza continued that her ex-husband wanted her to join committee parties and did not want any time of her. "He just wanted me to be social become be the most famous person in Lahore Town.," she said by adding that for him, stardom or Tv was nothing.
Ali shed light on her divorce that it was her family's decision. "My sister and brother took the decision that I won't live with him," she added. She got married in 2007 to a businessman named Fawad Farooq got divorced in 2017. The couple together has a daughter.