Federal govt to make BISP beneficiaries name public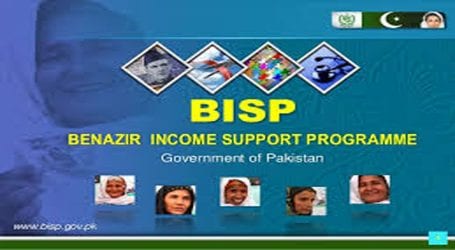 ISLAMABAD:  Prime Minister Imran Khan has directed on Wednesday to make public the name of 938 Sindh government officials who took benefits from the Benazir Income Support Program (BISP) the social security program was to provide financial aid to the poor people.
According to the reports, 50 officers in grade 17 and above of the Sindh government took advantage personally whereas 888 other officers sought financial aid from BISP under their spouse's names. While 23 officers of grade 20 had been getting financial aid from the Benazir Income Support Program (BISP).
READ MORE: FIA initiates probe against 16 govt officials in BISP fraud
Earlier, the Federal Investigation Agency (FIA) started an investigation into four government officials who were suspended from their positions in two phases to take advantage of the Benazir Income Support Program (BISP).
The FIA headquarters sent officers ' data to all regional zones while a letter was also sent to the National Database and Registration Authority (NADRA) seeking information on the family tree, biometrics and their profession.
The investigation against such officers will be undertaken in the first phase and their facilitators will be arrested in the second phase.