Fawad Chaudhry criticises IHC's verdict on motorways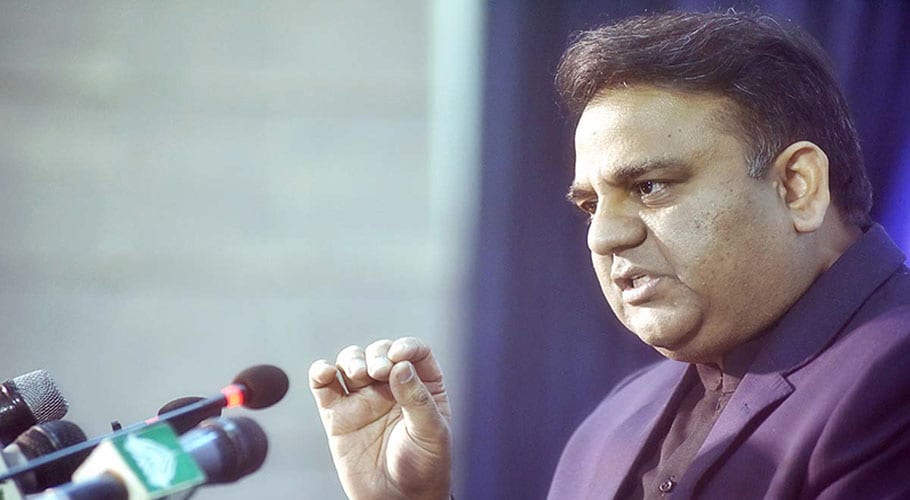 ISLAMABAD: Minister for Science and Technology Fawad Chaudhry has strongly

criticised Islamabad High Court's decision regarding bikers.
Fawad Chaudhry posted a tweet in which he
questioned the expertise of the judges to decide the policy on highways.
The federal minister said, "Now such judgments are a problem what expertise Honorable Judge has to decide policy of Highways?"
He further said, "
My humble view is Judiciary have suffered big time for extending jurisdiction to policy matters and must not repeat past mistakes
."
READ MORE: Huge respect for Zuckerberg family, says Fawad Chaudhry
Earlier to Islamabad High Court had on Tuesday directed Inspector General (IG) Motorways to let heavy bikers to use motorway roads.
The court ordered implementation of the judicial decision on allowing 600cc bikes on motorway by December 15.
Justice Mohsin Akhtar Kiyani heard the case and directed the motorway police official to fully implement the court's decision to allow heavy bikes on the motorway.
The court further remarked that IG Motorway Police will be charged with contempt of court, and dismissed from his duty if he fails to honour the court's decision. On April 19, Justice Mohsin Akhtar Kayani ordered to allow 600cc bikes on motorway.
Now such judgements are a problem what expertise Honorable Judge has to decide policy of Highways? My humble view is Judiciary have suffered big time for extending jurisdiction to policy matters and must not repeat past mistakes…. https://t.co/Uvhr4H2sUg

— Ch Fawad Hussain (@fawadchaudhry) December 10, 2019