Zardari, Talpur to be presented in court today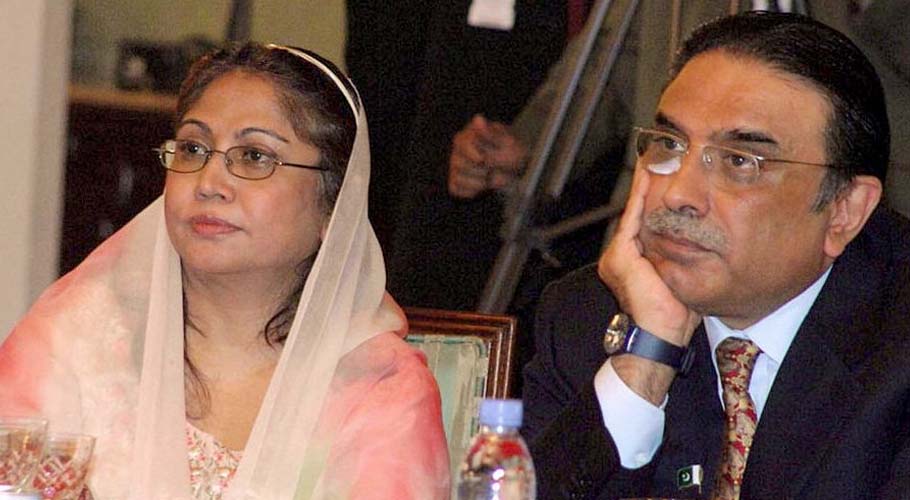 ISLAMABAD: Former president Asif Ali Zardari and his sister Faryal Talpur will be presented before an accountability court today in Fake bank accounts case.
Accountability Court Judge Mohammad Bashir will hear the case of both accused in the same case.
The appearance of Asif Ali Zardari and Faryal Talpur is subjected to security approval as both siblings will not be presented before the court due to the anti-government march.
Zardari has been hospitalized at the PIMS Hospital due to worsening health while Faryal Talpur is in Adiala Jail on the judicial remand.
Also read: CM Sindh urges Govt to honour production orders of Faryal
Both Zardari and Talpur were arrested by the accountability watchdog earlier this year on charges of laundering billions of rupees through fictitious accounts.
The money laundering case refers to the embezzlement of Rs4.4 billion. NAB has accused Zardari and Talpur of owning shares of the Zardari Group, a company that received some of the embezzled funds.