Faisal Edhi tests negative for coronavirus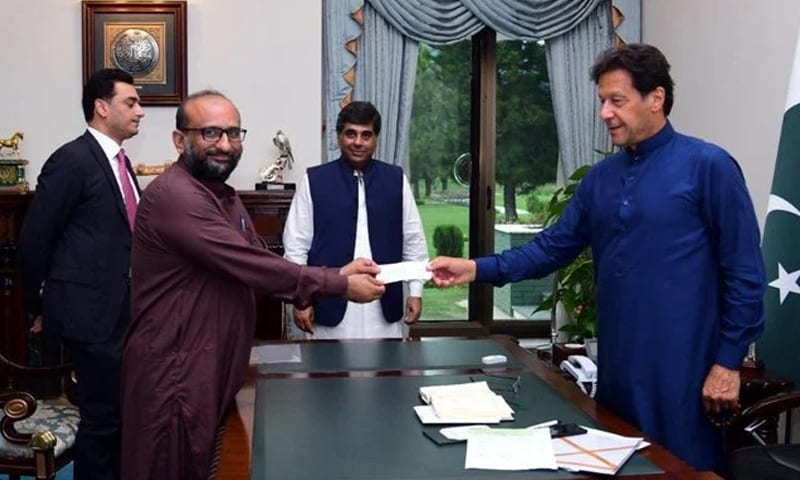 ISLAMABAD: Faisal Edhi, the head of one of Pakistan's largest charity group Edhi Foundation, who had earlier contracted the novel coronavirus, tested negative for the infection.
Faisal's son Saad Edhi said that it was the third test conducted on May 4 at Pakistan Institute of Medical Sciences (PIMS) while the family received its report today.
He said "My father has tested negative for COVID-19 by the grace of Allah Almighty". 
On April 15, Faisal Edhi had traveled to Lahore and then to Islamabad, where he met Prime Minister Imran Khan to make a donation for the COVID-19 relief fund on behalf of the organisation.
It later emerged that Faisal Edhi had contracted the COVID-19 after he got himself tested. Faisal had mentioned earlier that he started experiencing severe headaches and fever on April 16 after which he got tested for coronavirus.
Later, on the advice of his personal physician, PM Imran also got himself tested for coronavirus and the result came back negative.
The Edhi Foundation has for decades stepped in to help when government services have failed communities. The charity founded by a renowned social worker, Abdul Sattar Edhi, also runs the country's largest ambulance service.
During the ongoing outbreak, it trained dozens of staff on handling suspected coronavirus patients but providing proper protection has been a problem due to the nationwide shortage of the equipment.
Edhi runs several shelter houses, old homes, an ambulance network, orphanages, soup kitchens, morgues along with multiple other welfare services.