Failure of system has put the whole country in danger: Shahid Khaqan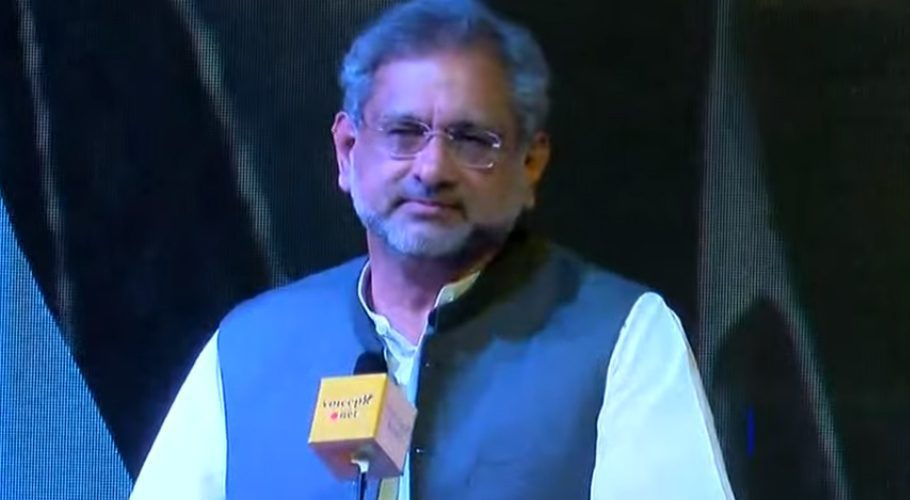 HYDERABAD: Leader of Pakistan Muslim League (N) Shahid Khaqan Abbasi has said that the failure of the system has put the entire country in danger.
According to the details, Shahid Khaqan Abbasi, while addressing an event, said that the federal government has nothing, and cannot pay interest. "Next year the interest will increase further because we have taken on more debt," he said.
Shahid Khaqan Abbasi said that Pakistan is paying the defense expenses with additional debt. "The right is demanded from the federation which itself has become helpless and poor. If the system does not change, the situation will not improve," he said.
Read more: Shahid Khaqan Abbasi terms NAB as most corrupt institution
During the speech, Abbasi said that the federal officer is the greatest administrative officer. "We have implemented the British system by heart. For 25 years, politicians have taken the NAB law to heart. 99% of government laws are for their own convenience," he asserted.
According to Khaqan Abbasi, every party remained in power, and the problems were not solved. He also said, "Has anyone asked NAB who has been held accountable? How can the country move forward in a country where the problems are not solved even by elections? The provinces got the resources, but not the responsibility."