Exports in November increased by 9.6%: Razzak Dawood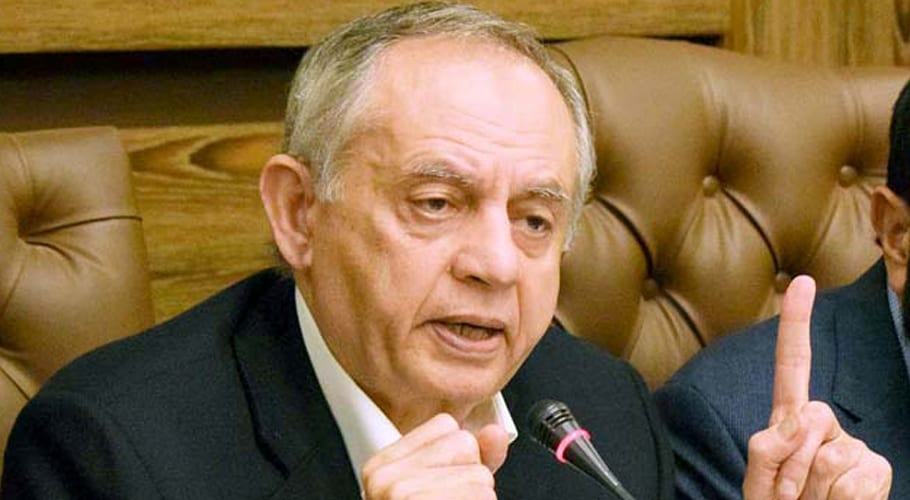 ISLAMABAD: Adviser to PM on Commerce, Textile, Industry and Investment Razzak Dawood said that the exports of goods during November have crossed $2.02 billion.
Razzak Dawood shared the news on twitter that the exports of goods during November 2019 increased by 9.6 percent to $2.02 billion in the country.
Alhamdolillah! Pakistan's Exports in Nov 2019 have once again CROSSED USD 2 BIL.LION mark. Hats off to our exporters & the team at M/o Commerce. Exports increased by 9.6% compared to 2018. Trade Deficit/Balance has shrunk by USD 988million in Nov-19 & by USD 5billion in 5 months. pic.twitter.com/HhSvAcHpKT

— Abdul Razak Dawood (@razak_dawood) December 1, 2019
He said, "Pakistan's exports in November 2019 have once again crossed the USD 2 billion mark. Hats off to our experts and the team at the Ministry of Commerce. Exports have increased by 9.6% as compared to last year."
He further said, "As a result of the same policies of the government, the increasing exports are contributing to an improvement in our balance of payment position and stabilization of the economy."
Read more: Petrol price reduced by Re0.25 per litre for December

On the other side, the imports declined by 17.53 percent to $3.815 billion over the corresponding month of last year.
According to the data from the Ministry of Commerce, exports were recorded at $1.843 billion while imports at $4.626 billion in the same month of last year (November 2018).
During July-November 2019 to 2020, the country's exports were recorded at $9.55 billion against $9.113 billion in the corresponding month, showing an increase of 4.8 percent (or $437 million).
This process of increase in exports and cut in imports would improve the trade balance position and ultimately the current account deficit (CAD) that has recently turned into a surplus.
Pakistan's current account deficit in Fiscal Year 2019 stood at $12.75 bn, a 36 percent reduction from $19.9 bn in the Fiscal Year 2018.
Also read: FBR to announce access of 'custom rulings' on website
Pakistan is already owning zero duty on the export of 724 products to China under the first FTA signed between the two countries in 2006.
After the implementation of the second FTA, Pakistan has been allowed to export a total of 1047 products to China on zero duty.