Every woman in Pakistan has been sexually harassed: Sheema Kirmani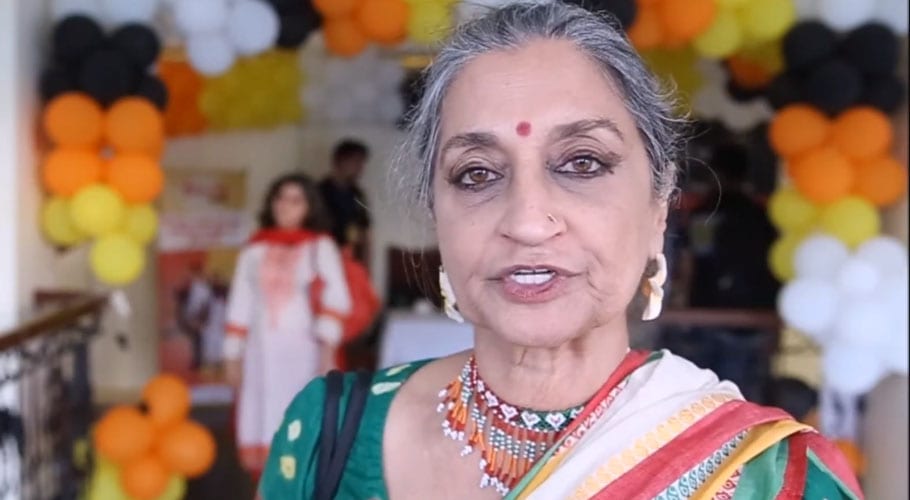 KARACHI: Renowned social activist Sheema Kirmani has said women are sexually harassed in every Pakistani household and the bitter reality cannot be denied.
Addressing a seminar organised by APWA on sexual harassment on Wednesday, Sheema Kirmani said every woman has faced incidents of harassment and sexually assaulted in her life. "Such incidents happen to every woman, no one can claim that she is safe," she said. "Every one of us (women) has been assaulted. No one has been spared."
The women's rights activist said family members are often involved in sexually abusing women and the matter is brushed aside to protest the family honour and a compromise is reached. She said the women at the 'Aurat March' come on their own free will and no one can take away their rights.
"No one can give me my rights, nor can anyone take it away from me. My honour is not in my body or my existence," she said, adding that a woman who is raped is told she doesn't deserve to live and her life is over, forcing them to commit suicide.
Regarding the gang-rape of a woman on the Lahore motorway, Sheema Kirmani said that the prime minister has blamed the rising number of such incidents on three reasons – broken families, Bollywood  and rising vulgarity – which she strongly disagrees with.
"My body is my choice. Whether I put on lipstick, wear a dupatta or not, it is my right," she said, warning women from male apologists as it weakens the case against them.
Earlier Alia Sarim, Vice President of Sarim Burney Welfare Trust, had said women are responsible for the current situation as a mother sides with her son and hides his weaknesses. "Why don't women take care of their sons? Women need to control and strengthen themselves so one can go against them," she said.
"Sir Syed Ahmed Khan has told us to learn English in order to fight the British. If we are responsible then how can we blame our opponents," Alia Burney said.  
"A woman should not be looked down upon. She is worthy of respect in every, not just as such as mother, wife, or sister.  I want to say a woman is another woman's biggest enemy," she added. Burney said there was a need their increase awareness on women's rights particularly in rural areas.