Women, children among eight dead as building collapses in Multan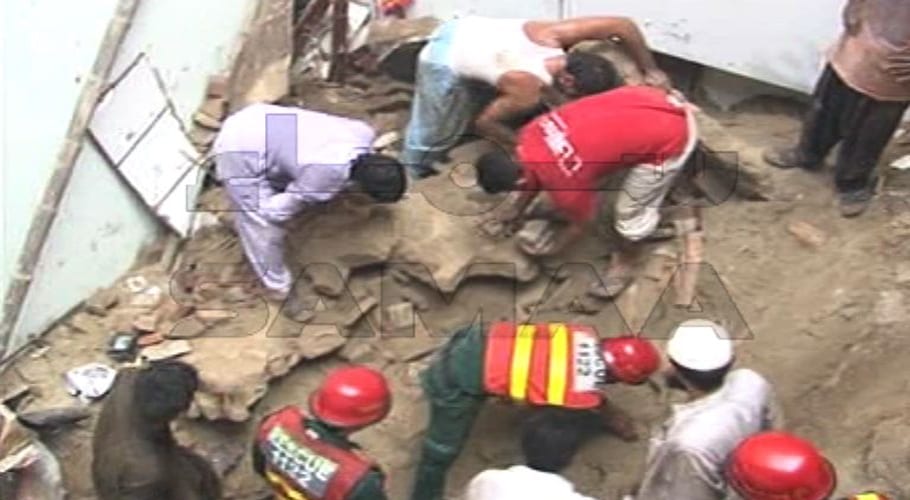 MULTAN: Eight people, including women and children, were killed while five others were dug out alive from the rubble after a three-story building collapsed in Muzaffargarh on Tuesday evening.
According to rescue sources, a dilapidated building collapsed near Qanwan Chowk. As a result, three girls, two boys, a woman and two men died on the spot, w
hile more than 12 persons including five children were trapped in the collapsed building.
Receiving the information about the incident police rescue workers reached the spot and pull out eight persons including three children and shifted to the hospital.
The deceased were identified as Umme Habiba aged 1, Nimra Umer aged 12, Anam Umer 6, Hassan Umer 13, Zahid Umer 40, Anwar Umer 60, Ghafooran Bibi, 60, and Shafi Muhammad 54.
Police said ten ambulances of Rescue 1122, two rescue vehicular and over 50 rescuers and police participated in the rescue operation. Police officials further added more casualties were feared until the operation was cleared.