ECP to announce Maryam Nawaz's verdict today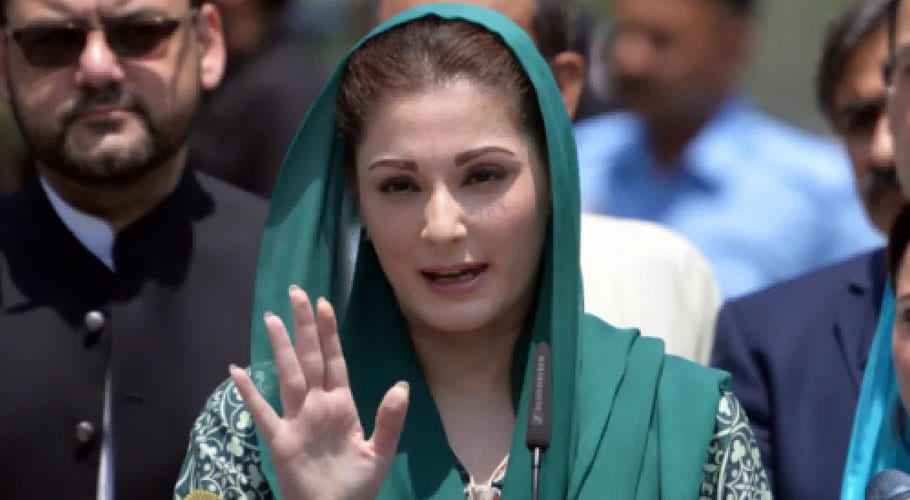 ISLAMABAD: The Election Commission of Pakistan (ECP) will announce its verdict on a petition challenging the appointment of Pakistan Muslim League-Nawaz (PMLN) vice president Maryam Nawaz on Tuesday.
Appearing before a three-member bench of the commission headed by Chief Election Commissioner retired Justice Sardar Mohammad Raza on Monday, Pakistan Tehreek-e-Insaf's counsel Hassan Maan had argued that Section 203 of the Elections Act should be read with Articles 62 and 63 of the Constitution.
The PML-N lawyer, on the other hand, had said some political parties were headed by their presidents while the others by chairmen or emir. He had said the persons having authority mattered, pointing out that vice presidents did not have any power.
After hearing from both sides, the commission has already reserved verdict in Maryam Nawaz's party designation case which will be announced today.
The petition against Maryam Nawaz's assent to PML-N's vice president position was filed in o
n 27th May,
by the ruling PTI lawmakers
challenging the appointment of Maryam Nawaz, the daughter of former premier Nawaz Sharif, as a PMLN vice president.
The petition contended that Maryam could not hold any party position as she was convicted by a court of law on 6th July 2018, in a corruption case (Avenfield reference), filed by the National Accountability Bureau (NAB).