Dubai tourism sees massive 97% rise, receives 14.36 million visitors in 2022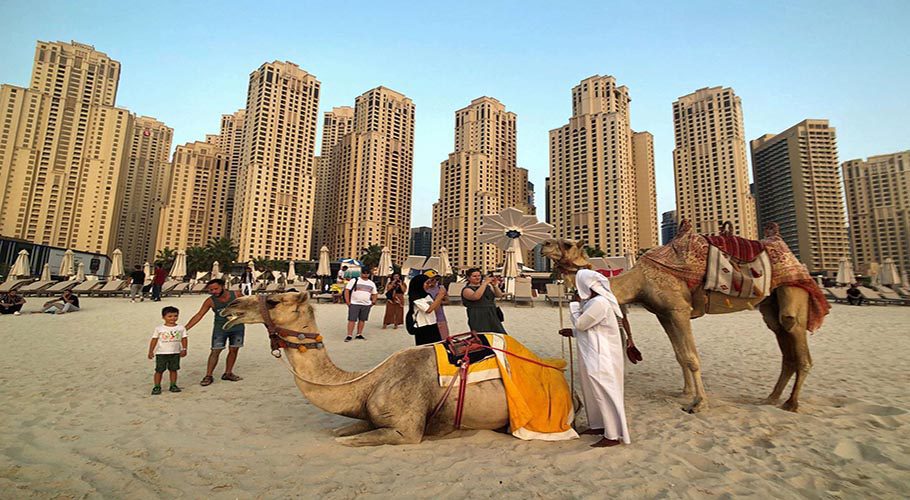 DUBAI: One of the prominent Middle Eastern travel destination Dubai received 14.36 million international overnight visitors in 2022, growing 97 per cent year-on-year from the 7.28 million tourists that arrived in the emirate the previous year.
The Dubai Media Office announced the other day that the tourism sector saw a huge 97 per cent increase in international visitors between 2021 and 2022, including over 14 million overnight guests, cementing the city as a front-runner in economic growth.
The 2022 numbers closed in on the pre-pandemic visitor figures of 16.73 million in 2019, according to Dubai's Department of Economy and Tourism's data, adding that the emirate reached 86 per cent of its pre-pandemic level, while the Middle East reached 83.
"Dubai's ability to rapidly accelerate tourism growth, which has marked it out as a clear frontrunner in the international industry, demonstrates the far-reaching vision of His Highness Sheikh Mohammed bin Rashid Al Maktoum to transform the emirate into an important global player in shaping the future of vital sectors," said Sheikh Hamdan bin Mohammed bin Rashid Al Maktoum, Crown Prince of Dubai and Chairman of Dubai Executive Council.
"The remarkable rise in international visitation in 2022 supports the ambitious goal of the Dubai Economic Agenda D33 to double the size of the emirate's economy by 2033."