Ahsan Iqbal arrested in Narowal Sports City corruption case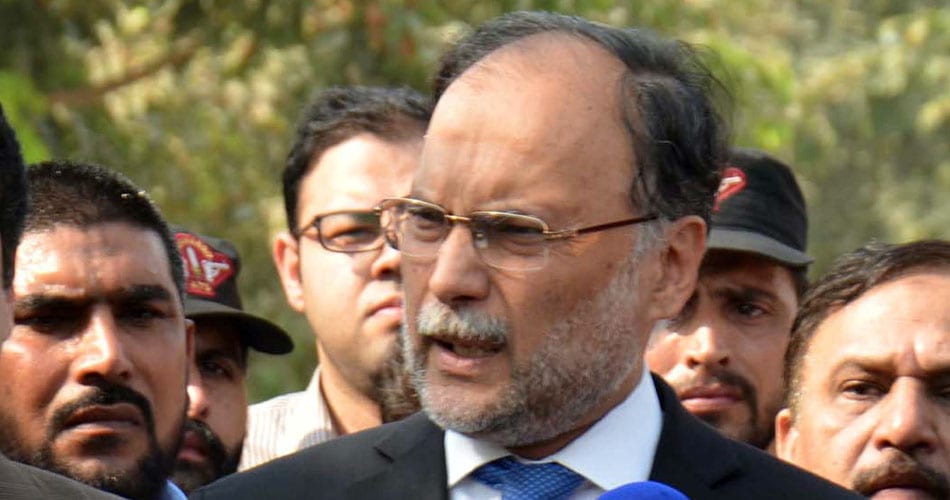 LAHORE: The National Accountability Bureau (NAB) on Monday arrested Pakistan Muslim League-Nawaz (PML-N) leader Ahsan Iqbal in Narowal Sports City case.
The former interior minister was summoned to NAB's Rawalpindi office in the morning. He is accused of causing losses worth billions to the national exchequer by initiating the Sports City project in his home constituency.
NAB was investigating alleged embezzlement of government funds in the project. Iqbal is accused of starting the Rs3 billion project illegally. The cost of the project spiraled from Rs300 million leading to investigation into alleged financial irregularities.
According to NAB officials, the Pakistan Sports Board also illegally used its authority for the construction of the sports city. Iqbal had distanced himself from the project as it was started during the tenure of the Pakistan Peoples Party (PPP) in 2009.
Ahsan Iqbal will be produced before the accountability court on Tuesday (tomorrow). The anti-corruption watchdog has also written a letter to the concerned authorities for undergoing medical tests of the politician.
Read more: NAB to probe Ahsan Iqbal in assets beyond income case
Earlier while speaking to media, the former interior minister had claimed that was not involved in any corruption in the Narowal Sports City Project.
He blamed the incumbent Pakistan Tehreek-e-Insaf (PTI) government for levying false allegations against him.
Iqbal told reporters that he had nothing to do with the project and all allegations against him were false.
He further said that the incumbent government has ruined the economy., It lied about the successful policies and projects of the PML-N party.
He added that around 1.2 million people have lost jobs as a result of unemployment in the last 15 months.
Highlighting the management as a character killer, Iqbal said the government is doing character assassination of opposition parties by using the NAB.
He further said the PML-N government completed projects year old projects in months."