Customs, FBR fail to control smuggling in Pakistan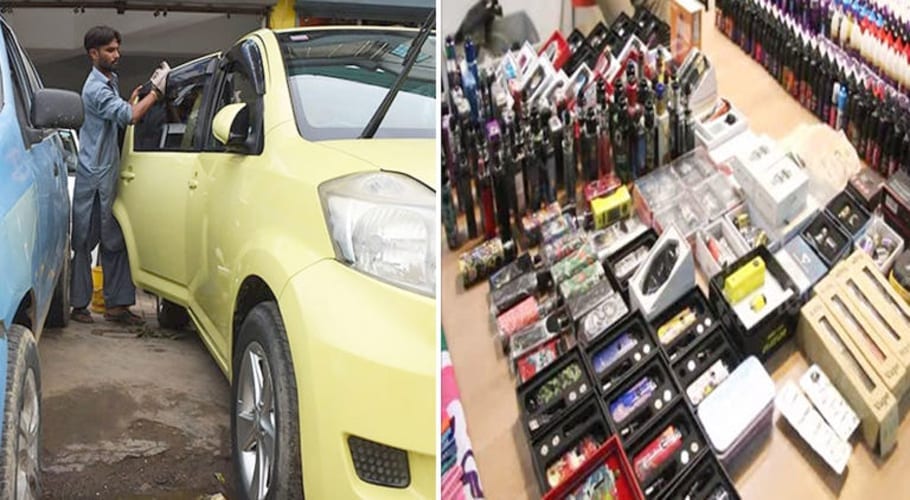 ISLAMABAD: The Federal Board of Revenue (FBR) has launched an anti-smuggling drive to counter rampant smuggling in the country.
During the anti-smuggling drive through advertisements smugglers were threatened to imposing heavy fines and punishment.
Under the Customs Act, 1969 prohibited items, smuggled clothing, vehicles, auto parts, lubricants, food items, currency and gold transportation, storage and sale are punishable offenses.
While the bitterest fact is that 90 percent of the smuggled goods are allegedly being smuggled in Pakistan with the connivance of the customs department officials.
An official of Custom with the condition of anonymity informed hundreds of non-custom paid (NCP) vehicles are being used by the officials of the Customs.
He said "Senior and junior officials in these departments are using hundreds of the NCP cars after they are 'allowed' by their own top officials," the source added.
The custom officials received vehicles, and other smuggled from smugglers as a gift, sources added.
According to sources, enamors amount of bribes are transacted in FBR to make transfer appointments in all important posts of airports, dry ports in Pakistan.
Even now, in the different markets of the country, everything from cigarettes to clothes, perfumes, cosmetics, medicine, auto parts, garments and all kinds of smuggled goods are easily available.