CTD Punjab claims arresting 8 alleged terrorists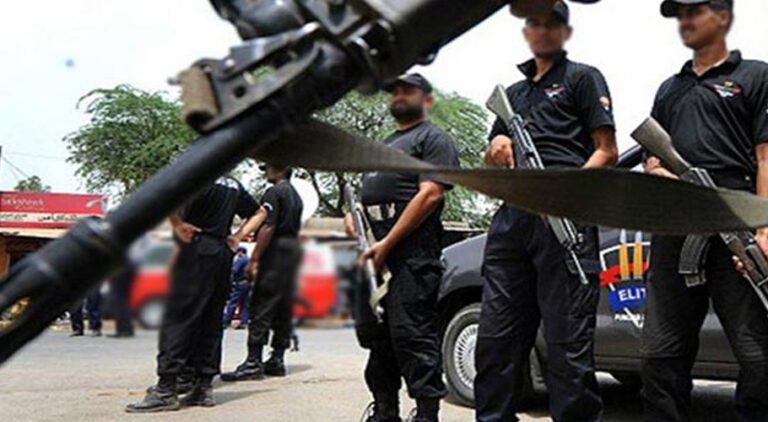 LAHORE: The Counter Terrorism Department (CTD) of Punjab has claimed nabbing eight suspected terrorists and recovered from their possession bombs, weapons, explosives and other material.
According to CTD spokesperson, the department in coordination with other Law Enforcement Agencies (LEAs) conducted raids on different locations in Lahore and Sargodha, after which 8 suspected terrorists,believed to be affiliated with banned outfits, were arrested.
The agencies, by arresting the terrorists having connections with a banned outfit, saved Lahore and Sargodha from major disasters, said the spokesperson, adding that five terrorists were arrested from Lahore while three were nabbed by the CTD from Sargodha. 
Among those who were arrested are Muhammad Luqman Shahid, Syed Anas Waqar, Sanaullah, Suleman Khan, and Najeebullah. 
Irshadullah and Muhammad Tahir were nabbed from Sargodha. The law enforcers recovered bombs, explosive material, detonators, weapons and material relating to funding by a proscribed organisation.  
The CTD spokesperson further said that the department conducted 382 combing operations this week with the help of police and law enforcement agencies, in which 18020 people were checked during the combing operation and some 59 suspects were arrested.