Cricketer Kashif Bhatti contracts coronavirus in England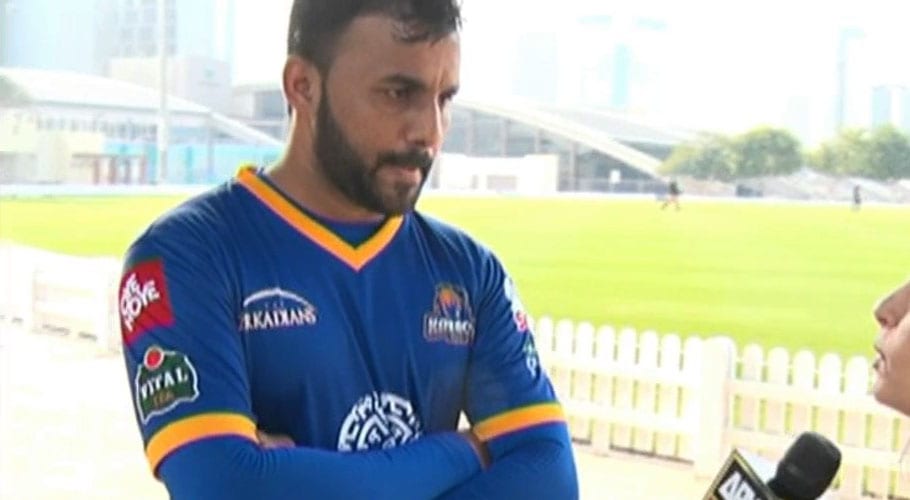 WORCESTERSHIRE: Left-arm spinner Kashif Bhatti, who recently joined the Pakistan men's national cricket team in England, has contracted the coronavirus.
According to details, Kashif Bhatti was separated from the squad and quarantined in a hotel room after he tested positive with the infectious disease.
The cricketer is in England ahead of scheduled three Tests and three Twenty20 international matches against England in August-September. The spinner joined the national squad in England after he tested negative for coronavirus twice.
Read more: Cricketer Nasir Jamshed's wife honoured by ECB
As per team management, Kashif Bhatti will not join the national team in Derbyshire. It is pertinent to remember that Pakistan's tour of England is set to include three Tests and three Twenty20 internationals.
The opening Test will be played at Old Trafford, Manchester, from 5th to 9th August, which will be followed by back to back Tests at the Ageas Bowl, Southampton, from 13th to 17th August and 21th to 25th August.
The action will then return to Manchester as Old Trafford will be the venue for three T20Is, which will be played on 28th and 30th August, and 1st September.
The side has been in Worcestershire since 29th June for their 14-day quarantine period during which they are training, practicing, and playing scenario/intra-side matches.  The team is expected to leave for Lahore on 2nd September.