Coronavirus outbreak: Govt postpones all exams till June 1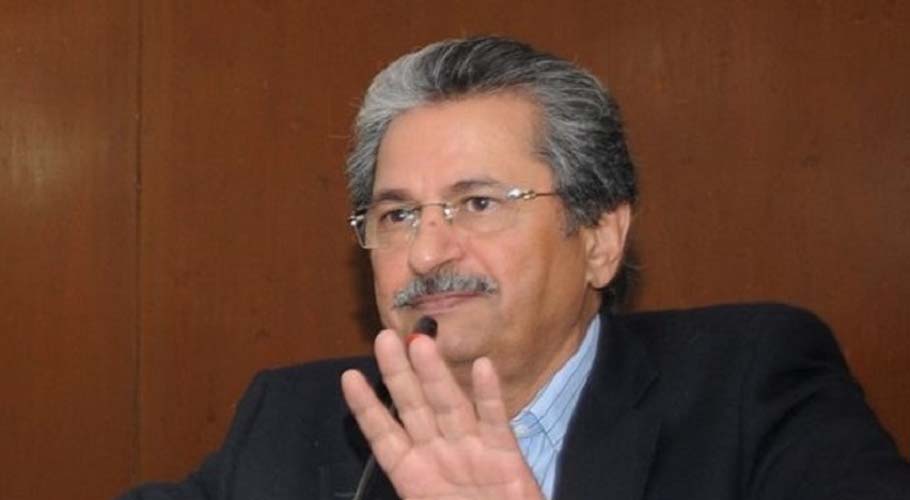 ISLAMABAD: Amid fear of Coronavirus outbreak in the country, Federal Minister for Education Shafqat Mahmood on Wednesday announced that all examinations due in May and June this year are postponed till June 01.
While addressing a press conference in Islamabad the minister said that the government will review the situation in an Education Conference planned on 27 March.
He said the federal government will discuss with all provincial education ministers and take a decision further. Shafqat Mahmood said all 29 boards across the country will schedule their exams after June 01. Not even the exams of Cambridge will be conducted till June, he said.
The minister further said that his ministry has told Prime Minister Imran Khan regarding the decision. He said that concerned authorities would arrange a meeting in this regard in the near future and took a decision in the best interest of the nation.
He said Coronavirus diseases spreading through social interaction and therefore, it important to minimize by using precautionary measures.
It may be noted that the number of coronavirus cases increased up to 245 in Pakistan. Sindh: 172, Punjab: 34, Khyber Pakhtunkhwa: 16, Balochistan: 16, Islamabad Capital Territory: four, Gilgit-Baltistan: three.
The World Health Organization (WHO) said on Wednesday that over 11,500 people have infected with the novel coronavirus (COVID-19) globally bringing the total number of confirmed cases above 179,000.