Coronavirus claims 43 more lives, up to 1900 new cases reported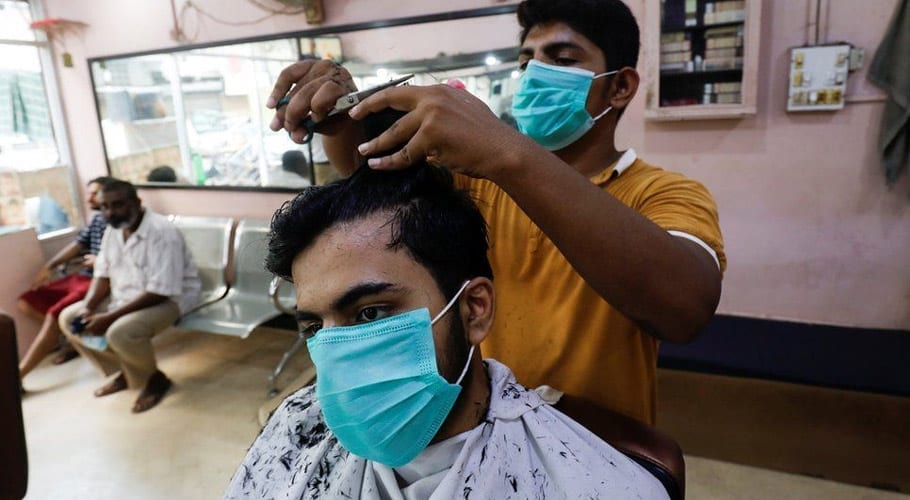 ISLAMABAD: The coronavirus has claimed 43 more lives in Pakistan, bringing the total death toll to 11,247.
According to the National Command and Control Center, 1,927 new cases of coronavirus have been reported in 24 hours and the total number of affected people has reached 530,818.
In the country, 482,771 people have recovered and the number of patients under treatment is 35,063. The number of coronavirus cases in Islamabad is 40,548, in Khyber Pakhtunkhwa 64,651, Sindh 239,186, Punjab 152,158, Balochistan 18,696, Azad Kashmir 8,753 and Gilgit-Baltistan 4,899 people have been affected by a coronavirus.
The highest number of deaths due to coronavirus was in Punjab where 4,523 people lost their lives while 3,855 in Sindh, 1,823 in Khyber Pakhtunkhwa, 461 in Islamabad, 102 in Gilgit-Baltistan, 192 in Balochistan and Azad Kashmir. 248 people have lost their lives.
READ MORE:  UAE embassy in Pakistan vaccinates employees against coronavirus
Moreover, the Sindh government had allowed shopping malls in Karachi to remain open on Saturdays and Sundays, a notification issued in this regard said Friday.  As per the notification, the shopping malls will now be allowed to operate seven days a week provided that they strictly follow the government's coronavirus standard operating procedures (SOPs).
The notification added that if a shopping mall is situated in a coronavirus hotspot within the city, then it will not be allowed to open as only essential businesses have the permission to operate therein.