Coronavirus cases surge to over 248,000 in Pakistan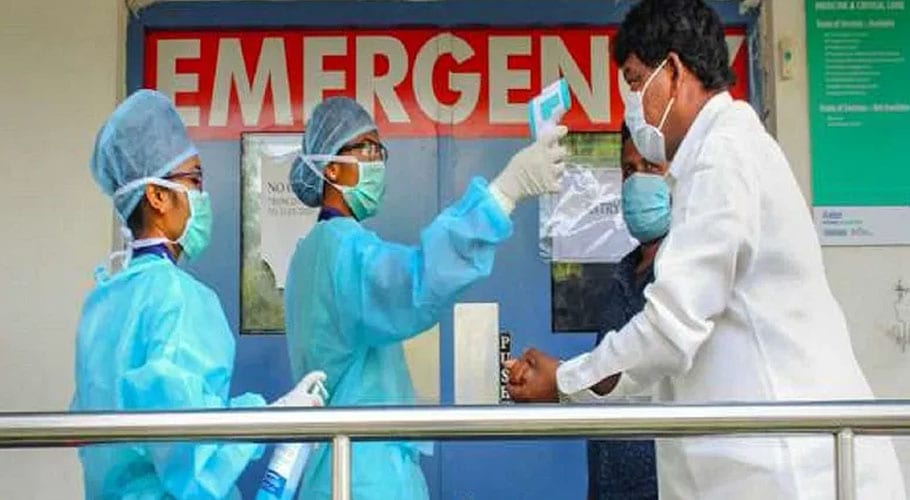 KARACHI: The coronavirus recoveries in Pakistan are now above 153,145, while the number of total confirmed cases has passed 248,000.
The number of confirmed coronavirus cases has surged to 248,000 in the country, while the death toll stands at 5,103.
  According to the National Command and Control Center (NCOC), more than 2,980 cases of coronavirus were reported while 33 people succumbed to the disease in the last 24 hours.
The National Command and Operations Centre (NCOC) officials have said over the past 24 hours Pakistan's COVID-19 recovery rate reached 58.7% after 12,582 recoveries were recorded across the country.
According to the government's COVID-19 portal, these recoveries were the highest single-day jump in the country.
The recoveries in Punjab stand at 53,846, Sindh 59,168, Khyber Pakhtunkhwa 20,274, Islamabad 10,445, Balochistan 7,224, Gilgit-Baltistan 1,385, and Azad Jammu Kashmir 896.
Previously, the highest single-day recoveries, 9,809, were recorded on July 3. According to official figures, there are 11,570 active cases in the country with the total number of infections at 248,000.
However, the country is still witnessing a consistent rise in COVID-19 cases. Islamabad has imposed locality-based lockdowns in scores of hotspots in some 20 cities to curb the spread of the virus.
Moreover, the smart-lockdown imposed across Sindh was extended till 15th July, following its Punjab and Balochistan counterparts as the number of coronavirus cases shoot up in the country.
Out of the total number of infections, Sindh reported 102,412, around 85,998 cases in Punjab, 29,778 in Khyber Pakhtunkhwa, 11,128 in Balochistan, 13,930 Islamabad, 10,712 in Gilgit Baltistan and 1,543 in Azad Kashmir.
Out of a total of 5,103 deaths, Khyber Pakhtunkhwa has reported 1075 deaths, Sindh 1,720, Balochistan 127, Gilgit-Baltistan 37, Punjab 1,986, Azad Kashmir 42 and Islamabad Capital Territory has reported 148 deaths.