Two cops injured in Mastung armed attack by terrorists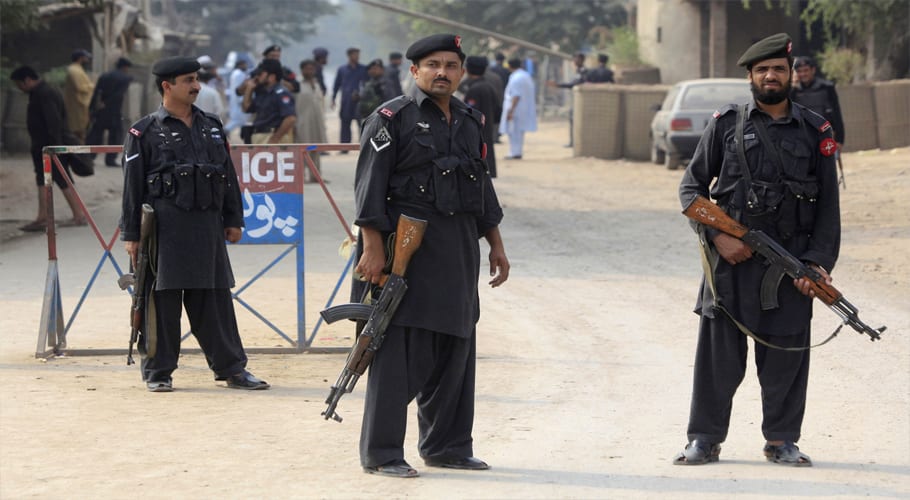 QUETTA: Two policemen sustained severe injuries in a gun attack near Mastung in Balochistan.
As per details, a police mobile was patrolling the area when it was attacked by four armed terrorists riding two motorcycles.
Police sources said one of the attackers was also injured in the retaliatory fire but he was taken away by his accomplices.
According to Mastung District Police Officer retired Lt Mohammad Ahmed Baloch, that the attack took place some 3km west of Mastung town.
The injured policemen were identified as head constable Shabbir Ahmed and driver Kaleemullah.
They were shifted to Shaheed Nawab Ghous Bux Raisani Hospital, Mastung, where their condition was said to be out of danger.
After the attack, the entry and exit points of the area had been sealed and a search operation was underway, the police said.
On July 8, Deputy Superintendent of Police (DSP) Allama Iqbal was martyred while two constables sustained injuries during an alleged encounter with criminals in Sawabi.
According to police sources, an alleged encounter took place between police officials and criminals in Kalu Khan.  As a result, DSP Allama Iqbal sustained severe bullet injuries and embraced martyrdom.
Police sources further said a proclaimed offender was also killed due to the exchange of fire in the Kalu Khan area of Swabi.
"The search operation in the area is underway to arrest the other accused," the police added.
The injured were shifted to a nearby hospital for treatment.