Contempt of court notices issued to Farogh Naseem, Fawad Chaudhry, Shahzad Akbar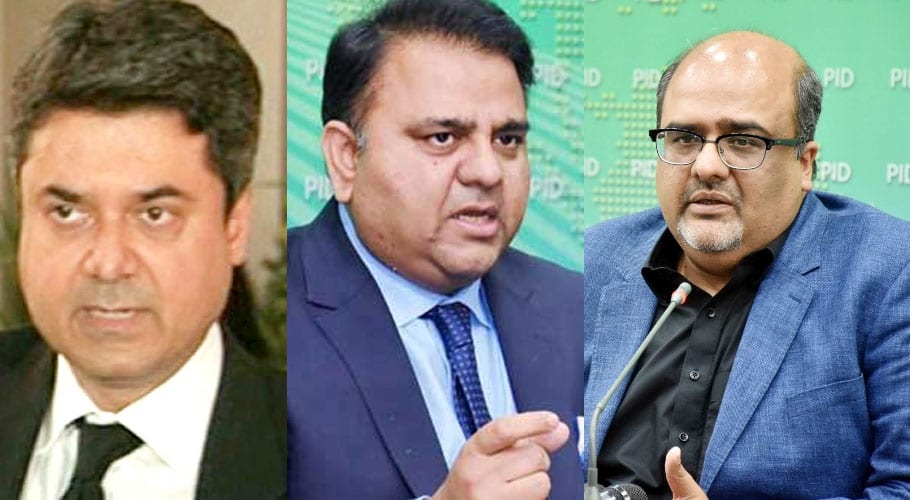 PESHAWAR: The Peshawar High Court (PHC) has issued a contempt of court notices to Barrister Farogh Naseem, Science and Technology Minister Fawad Chaudhry, and Special Assistant Shahzad Akbar regarding insulting statements of federal ministers.
The court also issued contempt notices to former Information Minister Firdous Ashiq Awan and former Attorney General Anwar Mansoor.

The PHC heard the contempt of court petitions regarding insulting statements of federal ministers.
During the hearing, the petitioner's lawyer Malik Ajmal Khan said that we cannot repeat the statements made by the federal ministers in the press conference.
Deputy Attorney General Habib Qureshi said that the prime minister held a press conference on the matter and did not make any statement to remove his name.
Justice Ruhul Amin said on the occasion that let alone that you are a law officer, your job is to assist the court.

He remarked that you are not a personal servant of the Prime Minister and the ministers, they will give their own answer.
The Additional Attorney General said that Article 204 only mentions the Supreme Court and the High Court, this petition is not admissible.

Petitioner's lawyer Azizuddin Kakakhel said that Article 204 also mentions the Supreme Court, the High Court Court, and the judge.
The Additional Attorney General said, "Give us some time. I will discuss this at the next hearing."

 

The court asked, "Should you have prepared today and come? Will you prepare for the debate next year?"

The court issued notice to the parties and sought a reply within 14 days.