CNG stations closure increases problems for road users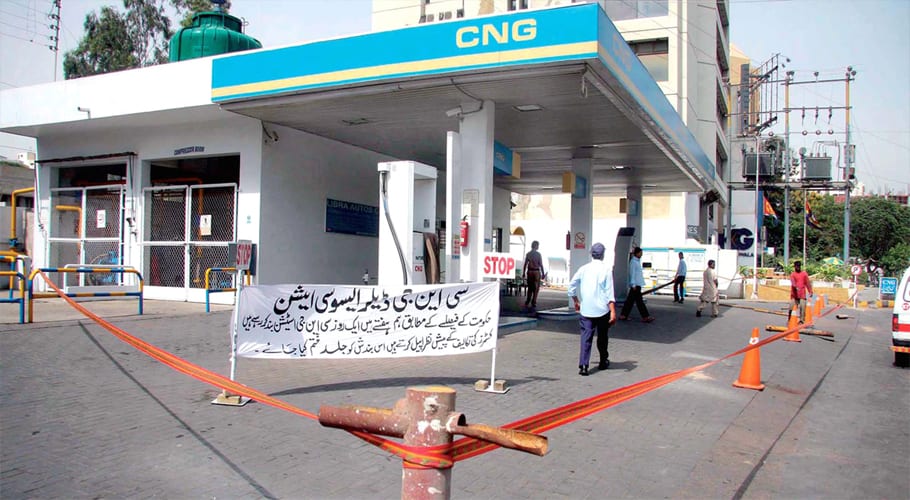 KARACHI: The closure of CNG stations for a longer duration has proved to be a great burden on the pockets of consumers as rickshaw and taxi drivers.
The current week also saw a huge rush of people at bus stops waiting for public transport vehicles as buses were taking too long to reach their designated stops because of being a few in numbers.
READ MORE: CNG stations reopen across Sindh after four days
A number of transporters had also parked their vehicles in parking areas owing to non-availability of gas.
Due to prolonged gas load shedding, people are facing a lot of problems in finding seats in three-wheeler rickshaws, usually called qingqi.
Some qingqi operators are seen demanding Rs25-30 instead of the actual fare of Rs20 for a ride.
Due to non-availability of public transport.
Due to the peak factor, the fare of ride-hailing service becomes more expensive than the fares being charged by private rickshaws.
For a distance of 12km, rickshaw owners, after a long bargain, demand Rs350-450 while rickshaws and cars of Uber and Careem charge around Rs600-800 during the peak factor.
Private CNG rickshaw owners have placed a 1.5-litre bottle of petrol to show customers that they are using petrol, which justifies high transportation charges.
The Chairman of CNG Dealers Association Abdul Sami Khan said that "
we will block the main roads in case of gas supply to stations is closed for more than three days next week against the schedule of SSGCL."
READ ALSO: Business friendly changes made to curb under-invoicing: FBR
He said CNG sales were badly hit in the current week due to longer duration of station closures coupled with switching over of consumers to petrol.
The SSGCL has been undertaking load shedding due to low pressure of gas in the system. As a result, domestic consumers, as well as industrial units, are facing serious problems of low gas pressure.
Even on the closure of CNG pumps, domestic consumers and industries in SITE were getting low pressure.