Civil society organizes rally in support of Musharraf in Chitral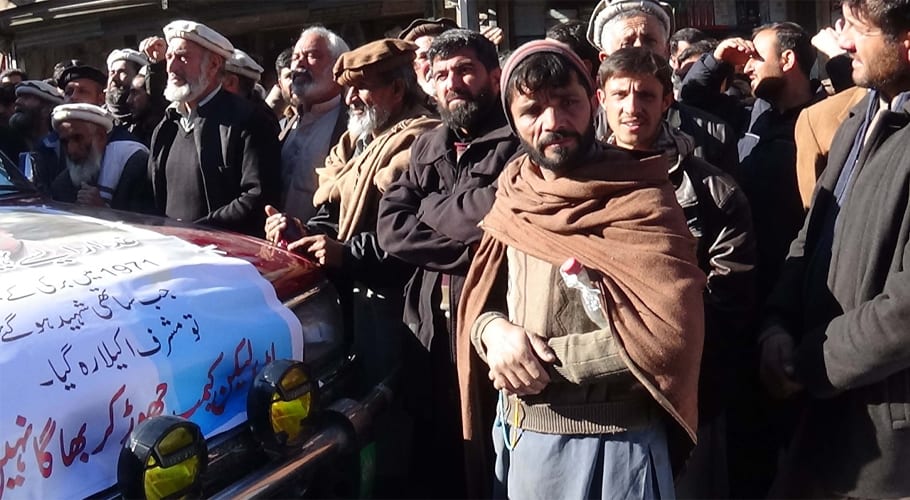 CHITRAL: Activists of various organizations, members of civil society, traders and tribal elders on Sunday held rally in Drosh area of Chitral, in favor of former president Gen (r) Pervez Musharraf while opposing his conviction by a special court in a high treason case.
In Drosh, a large number of activists from various non-government organizations, civil society people blocked the road for about an hour to express solidarity with the former president. The protesters were holding banners and raised slogans in favour of Musharraf.
While addressing the rally a former union council chairman, Shishi Khan said."Pervez Musharraf is a patriotic Pakistani and retired General and he can never indulge in any plan against this motherland, he also demanding of the judiciary to take back its decision"
The participants said that the people of Chitral will never forget Musharraf's services in the region, particularly the construction of 8.75km-long Lowari tunnel. In the absence of this tunnel, the people of Chitral had to travel to Peshawar more than the 14-hour-long journey. The Lowari tunnel would reduce this time by 50 percent and the route would be open for 12 months a year.

They said Musharraf was seriously ill and giving him such a harsh and unconstitutional punishment was against the principles of Islam and human rights.
The protesters were holding banners and placards inscribed with slogans against the special court verdict and in favour of Pervez Musharraf.
On this occasion, the participants rejected the illogical punishment handed down to Pervez Musharraf by the special court a conspiracy against the institutions.