China releases ten Indian soldiers under custody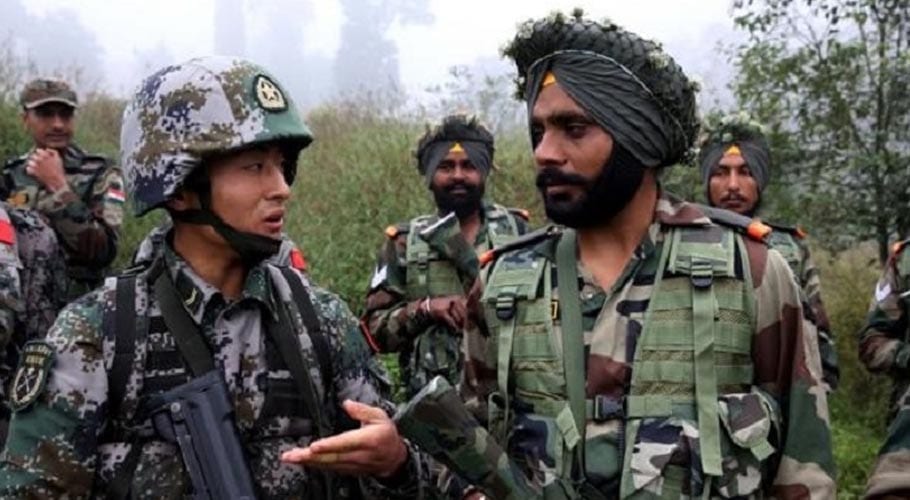 NEW DELHI: The Chinese army on Thursday evening returned ten Indian soldiers from its custody, including two officers, involved in Monday's violent face-off in the Galwan Valley of Ladakh region.
According to Indian media, the soldiers were returned on the Line of Actual Control after hectic negotiations between the two sides, including three rounds of talks at the Major General level.
The released Indian soldiers released included a lieutenant-colonel and three majors. 
As per practice, these soldiers were medically examined and provided a preliminary debriefing.
This is the first time after the 1962 Sino-India War that Indian soldiers were taken into custody by the Chinese side. 
The Indian Army issued a statement on Thursday evening confirming that no soldier was missing, but provided no details about the soldiers in Chinese custody.
READ MORE: 20 Indian soldiers killed in clashes with Chinese troops
Soldiers from both sides had clashed violently on Monday night near the disputed border during the disengagement process in the Galwan Valley area. Twenty Indian soldiers died in the clashes while another 76 were injured.
The troops reportedly clashed on ridges on steep terrain with some soldiers falling into the fast-flowing Galwan river in sub-zero temperatures.
Chinese foreign ministry spokesman Zhao Lijian said India had crossed the border twice, "provoking and attacking Chinese personnel, resulting in serious physical confrontation between border forces on the two sides."
China on Wednesday claimed sovereignty over the Galwan Valley region which was rebutted by India as "exaggerated and untenable".
READ MORE: India, China hold talks to diffuse deadly border tensions
Indian foreign ministry spokesperson said the foreign ministers of both countries had a phone conversation on the developments and agreed that the situation should be handled in a responsible manner
An Indian government statement after Jaishankar's conversation with China's Wang Yi said Chinese forces tried to erect a structure on the Indian side of the disputed border.
The statement accused the Chinese of a "premeditated and planned action that was directly responsible for the resulting violence and casualties" and urged China to take corrective steps.
Chinese issued a  statement quoted Wang as saying: "China again expresses strong protest to India and demands the Indian side launches a thorough investigation… and stop all provocative actions to ensure the same things do not happen again."