Chairman Senate to be elected on March 12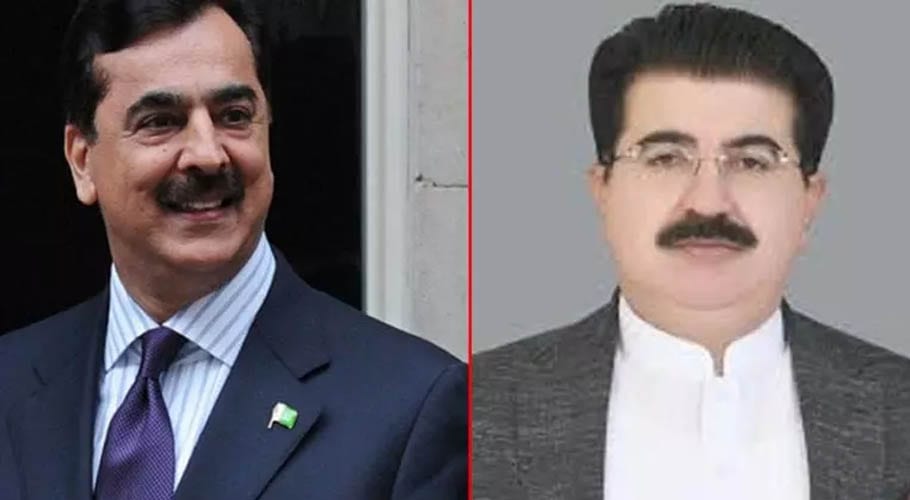 ISLAMABAD: After the conclusion of the Senate elections, the main focus is on the election of the Chairman and deputy chairman of the Upper House on Parliament.
The Senate Secretariat has said the newly elected members of the Senate will be sworn in on March 12. The tenure of the retiring senators ends March 11 after which 48 new members of the Upper House will be sworn in.
A statement by the Senate Secretariat said the oath-taking will be held in the morning, while the election for the Senate chairman and deputy chairman will be held the same afternoon.
Prime Minister Imran Khan has nominated Sadiq Sanjrani as the PTI's candidate for Senate chairman. This was confirmed by Minister for Information and Broadcasting Shibli Faraz.
The opposition parties retained their majority in the Senate and are now hopeful of getting the top offices of chairman and deputy chairman. The opposition has 53 while the ruling alliance has 47 members in the 100-member new Senate.
The Pakistan Democratic Movement (PDM) has not formally announced its candidates for the two offices. However, several leaders have hinted that Syed Yousuf Raza Gilani would be the joint candidate for the office of Senate chairman.
Gilani secured an upset after he won the Senate seat from Islamabad defeating the PTI's Hafeez Shaikh. He secured 169 votes while Shaikh received 164 while seven votes were rejected which made the difference in the election result.
The opposition parties are also yet to decide the next opposition leader in the Senate as incumbent opposition leader Raja Zafarul Haq who is among the retiring senator did not contest the election.
The PML-N is no longer the largest opposition party in the house and cannot have a claim on the position of the opposition leader. If the PDM decided to nominate Gilani as the candidate for the Senate chairman's office, then the PML-N or Jamiat Ulema-i-Islam-Fazl (JUI-F) could demand nomination of their candidates for the offices of deputy chairman and opposition leader.
The decision to nominate Sanjrani for the post of Chairman Senate will get the Balochistan Awami Party (BAP) which is now the fourth largest party in the Senate and second largest after the PTI in the ruling alliance.