Canberra shut down and evacuated amid Australian fires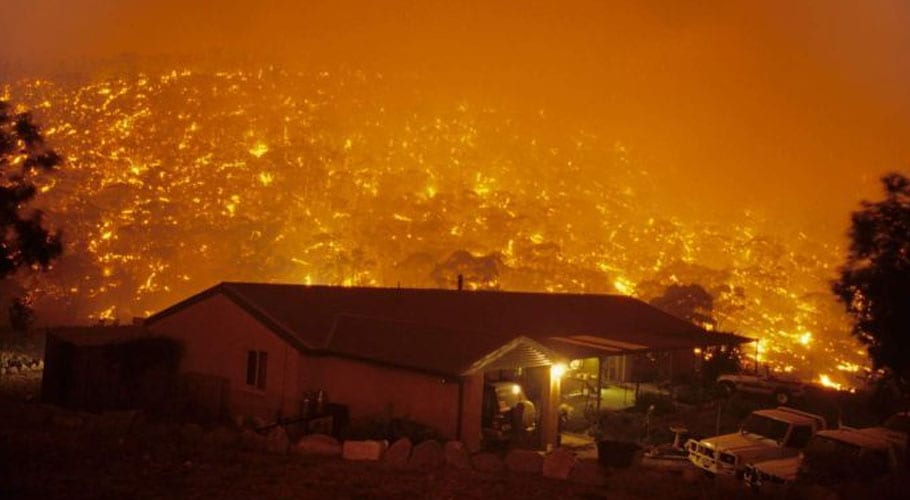 CANBERRA

:

The Australian department for emergencies has terminated its activities in Canberra office due to air pollution throughout the city disrupting daily activities and civilians.  
The rain fires in Australia turned fatal with countless wildlife animals killed under its blaze. The fire was temporarily contained due to rains poured today but authorities speculated that these fires will get consistently extreme.
The Australian emergency department shut down its capital office due to smoke throughout Canberra affecting the weather throughout the city. Many government offices were shut down that affected private corporations and daily life.
As per sources, the weather is said to be extremely hot and people are shifting towards other parts of Australia.
The air around Canberra hit the rating of 340 on the Air Quality Index that ranks it 1st among the world's deadliest air. This ratio is twelve times more than what is considered to be hazardous levels. 
On Monday, Australian Prime Minister Scott Morrison announced that he would establish a 2 billion Australian dollars ($1.39 billion) National Bushfire Recovery Agency to help people affected by the bush fires to get the support they needed.
"It's a long road ahead and we will be with these communities every step of the way as they rebuild," he said.
These funds will be used to recover affected areas and rebuild damaged communities, buildings, roads, mental health support, etc.
Read more: England cricketer Phil Salt wants to play in the PSL again
Australian authorities are working remarkably well in these situations and cannot be criticised for bad governance, but have also now received help from American firefighters and officials. 
Global fundraiser have raised A$20 million in the last 48 hours around the globe with celebrities raising awareness and concerns on social media.