Bulls under control as PSX fails to retain 40,000 points level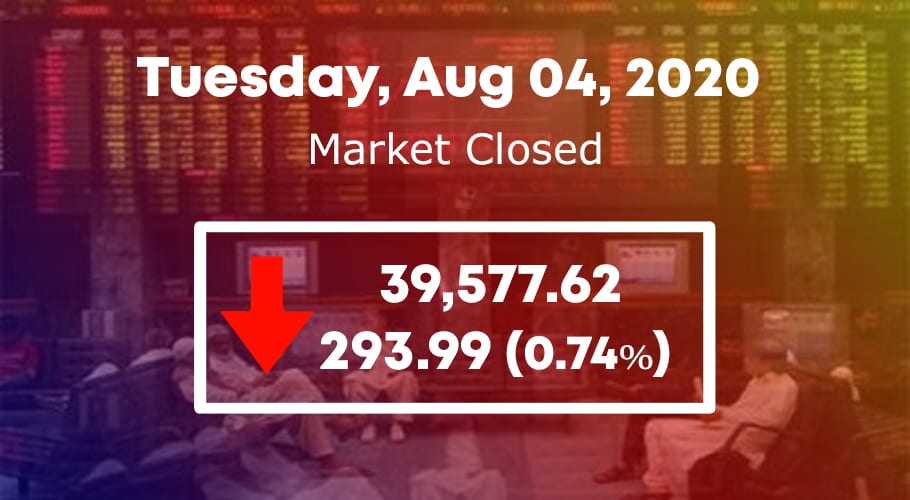 KARACHI: The upward trajectory at the Pakistan Stock Exchange (PSX) reversed course on Tuesday as the stock market failed to maintain the 40,000 points level.
The KSE 100 index gained 430.43 points to reach the highest intra-day level of 40,330.71 points. The bourse maintained to retain the milestone as the indices kept declining in the second half of the day before trading was suspended. The bourse reached its lowest level of 39,528.86 points. It eventually settled with a decline of 293.99 points at 39,577.62 points.
Meanwhile, the lower bench KSE 30 index declined by 162.93 points and closed at 17,157.53 as the total volume of scripts traded was 222.636 million. The KMI 30 index dropped 1,125.03 points and closed at 62,837.95, while All-Share Index lost 240.34 points and closed at 27,655.81 points.
The market leader was TRG Pakistan (TRG -6.19%) which traded 45.617 shares as share prices share despite the Initial Public Offering (IPO) provided by the company. This was followed by Power Cement (POWER 6.46%), Pak Elektron (PAEL 0.18%) and Fauji Food Ltd (FFL 8.23%). The total volume of shares traded were42.781 million, 41.724 million, and 30.299 million respectively.
The biggest contributor to the KSE 100 index was the cement sector (-100.38 points), while the refinery sector show the biggest change in market capitalization. (-5.04%). The total volume of shares were 593.43 million.
The stock market is one of the best performings in the world but the bullish trended seems to be under control. On average, there was a 48 percent increase in the number of shares traded daily in 2020 as compared to last year. The total number of shares traded in seven months of 2020 were eleven percent short of those traded during the whole of 2019.