Britain's Princess Charlotte celebrates sixth birthday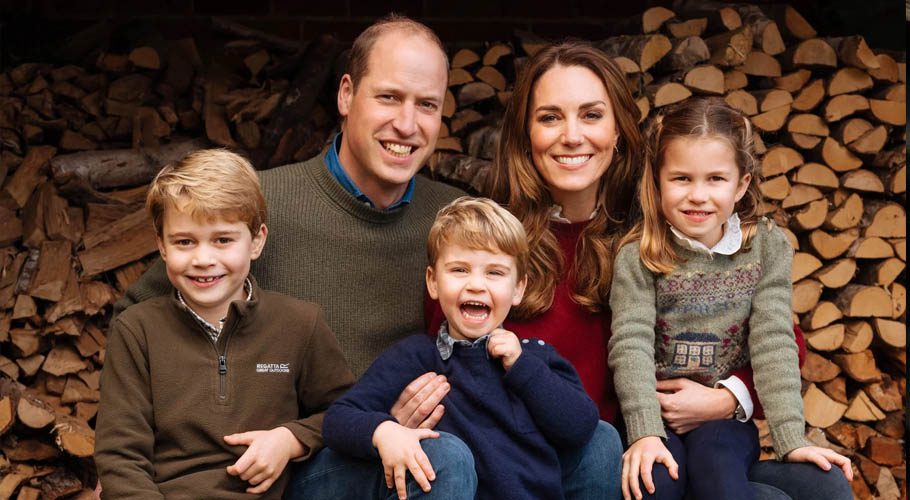 LONDON: Britain's royal family released a photograph of a smiling Princess Charlotte, one of Queen Elizabeth's great-grandchildren, as she celebrates her sixth birthday.
Charlotte is fourth in line to the British throne and is the only daughter of Prince William, Elizabeth's grandson, and his wife Kate, Duchess of Cambridge.
In the picture Charlotte is shown wearing a blue dress with a pink floral pattern and pink buttons, and she stands with her arms stretched out and her hair falling over her shoulders, smiling at the camera.
READ MORE: Prince William, Kate Middleton celebrate 10th wedding anniversary

The photograph was taken by Kate earlier on Saturday in Norfolk, eastern England, where the family currently live.
Charlotte was born in London on May 2, 2015, and is William and Kate's second child. Charlotte's elder brother Prince George was born in July 2013 and her younger brother Prince Louis was born in April 2018.
View this post on Instagram
On April 29, Duke and Duchess of Cambridge Prince William and Kate Middleton celebrated their 10th wedding anniversary and released new photos on the occasion.
The images showed the couple embracing outside of their home, Kensington Palace. The couple both appear in blue, smiling alongside each other in a rare, affectionate photos of them.
William and Kate met as college students at the University of St. Andrews in Scotland and dated for more than six years before announcing that they were engaged on November 16, 2010.
The pair got engaged during a holiday at a wild game reserve in Kenya. Prince William gave Catherine his mother Princess Diana's blue sapphire and diamond engagement ring.
William and Kate were married in a ceremony watched by more than 2.5 billion people on April 29, 2011. Shortly before the wedding, the Queen conferred Catherine with the title of Her Royal Highness the Duchess of Cambridge.